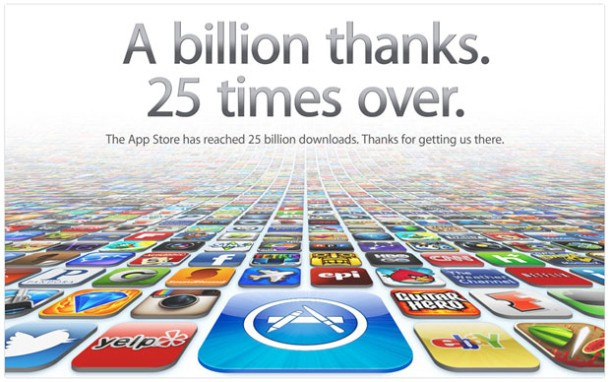 It is staggering to think that Apple's App Store celebrated its fourth birthday in July - in some respects it does feel like it should be much older than that. This is probably because apps have come a long way in such a short time. Prior to the launch of the iOS App Store in July 2008 the term 'app' was mainly used as a technical term. Today, the landscape is very different - the number of apps for various smartphones and tablet computers are said to be well over a million. And that number keeps growing by the day.
Think of anything and you are likely to find an app for it - from the ability to lock doors via your smartphone to the downright bizarre - virtual bubble wrap popping anyone? Whilst most apps are free to download, industry analyst Juniper Research1 predicts that by 2016 mobile apps will generate revenues of $52bn. The exponential growth in smartphones and tablet computers means that more and more of us are using our handheld device instead of a PC or laptop. And we will be using even more apps in the future for both personal use and in the workplace.
What's in store for the next generation of apps? Well, there are apps already in development which can transform your smartphone into a 'remote' control. Wireless sensors placed within your home, car, bicycle and even shoes can 'communicate' to your handheld device to pass on information. Needless to say, in the future, remote apps will be the norm and technology such as Near Field Communications (NFC) can bring a host of mundane equipment to life via your phone. Need to fill your bath, water the plants or turn on the heating in your car? Do all this within a matter of a few clicks - no matter where you are.
Interlinked entertainment is another key trend to watch. You can already watch television on your handheld device and get your smartphone to record programmes on your digital box at home, but we will soon have one app that looks after all your entertainment accounts, including Sky, Cable and Netflix. This will allow you to watch what you want, where you want, through your chosen device.
The app could synchronise all of your devices so that if you only watch so many minutes of a particular programme, it will store this information in order for you to continue watching where you left off from, on any device. Similarly, apps will also make gaming across devices possible. Started playing Angry Birds at home but need to leave for school? No problem, the app would take care of that and allow you to play on your portable player during lunch break.
Location is everything
Augmented Reality (AR) will change the way you look at things. Point your smartphone camera to a street, shop or even an exhibit at a museum and your phone will automatically detect your location to provide on screen details that include reviews, background information and money off vouchers. In fact, Juniper Research predicts that over 2 billion2 AR apps will be downloaded by 2017. The future definitely 'looks' different.
So, if you are in a city you've not been to before, AR could help you find the places you need to visit, all based on your preferences or requirements at that time. Stuck at a train station you've never been to before? Your phone will automatically find a coffee shop on the concourse or give you the directions to a hotel in line with your past personal preferences.
Just as exciting are the enterprise apps which are likely to assume an increasingly important role. Over the next few years, businesses will move away from using PCs and laptops to provide staff with tablet computers. Within a matter of a few clicks staff can access inventories, risk assessments, CRM data, competitor intelligence etc. Such mobile computing power could revolutionise the office and drive productivity.
'Big data'
As your handheld device is with you whenever you are out and about, it will gather data on your location and 'compound apps' will personalise all of your devices. Information on your preferences such as your train to work, the coffee chain you frequent or your favourite hotel will all be stored and linked. This vast bank of information, known as "Big data", will also link with people who have a similar interest to provide a more networked effortless world where your device does the 'thinking and looking'. If we think how social media is linked across many networks now, just imagine the power of compound apps and how they could change our lives.
Ultimately, with apps the possibilities are endless. One note of caution however: figures show that as the number of apps have increased, their lifespan has decreased. Research has found that only around 20 percent of users return to an app after the first day of downloading it and the average app has a less than five percent chance of being used for greater than 30 days. Despite all of this, our insatiable appetite for apps continues to grow as developers keep innovating and pushing the boundaries.
For an app to be effective it must engage and provide the user with a service that truly enhances their life - this will ensure that they do indeed come back for more.
Kevin Galway is business development manager for BSS Digital, an award-winning multi-channel customer content firm and specialist app builder