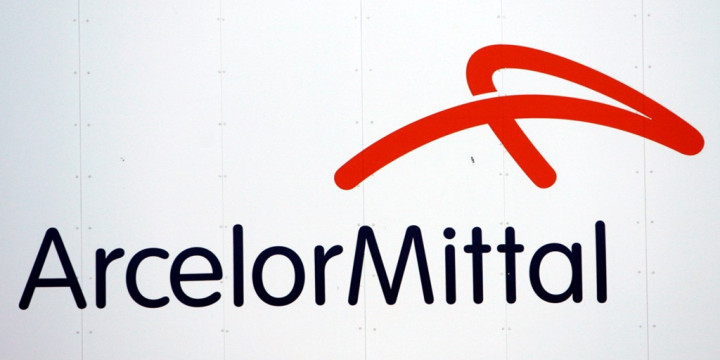 Steel giant ArcelorMittal's shares jumped in European trade after the group reported a higher-than-expected profit for the third-quarter, on the back of improvements in its American and European steel businesses.
ArecelorMittal's stock was trading 2.99% higher at 1217 hrs in Madrid, 3.33% higher at 1215 hrs in Amsterdam, 3.23% higher at 1210 hrs in Paris and 2.98% higher at 1033 hrs in Luxembourg, after the world's largest steelmaker said it earned $22m (£14m, €17.7m) in net income in the third-quarter, against a $193m loss it posted a year ago.
Macquarie Group analyst Jeff Largey, in a note to clients, cited higher steel shipments and better cost performance as the reasons behind the group's upbeat quarterly performance.
Steel shipments rose 3.9% year-on-year to 21.5 tonnes in the three months to 30 September.
Steel Outlook
The US and Europe account for about two-thirds of ArcelorMittal's steel shipments and the group forecast overall US steel consumption to grow by 8.25% to 8.75%, from its previous estimate of 5% to 6%.
It trimmed its forecast for Europe to between 3% and 3.5%, from between 3% and 4% estimated earlier.
However, ArcelorMittal, which makes about 6% of the world's steel and is a benchmark for global manufacturing, lowered its forecast for global steel consumption growth to between 2.25% and 2.75% from an estimated 3.0% to 3.5%.
The group expects only modest growth in steel demand from China and sharp declines in Brazil and the former Soviet states, Reuters reported.
Largey said the "Europe division was entirely responsible for the better-than-expected" results.
Chief Executive Lakshmi N Mittal said in a statement: "This quarter's results show the considerable improvement in our steel business which has more than offset the fall in the iron ore price.
"Europe has delivered another strong quarter, reflecting improved market conditions and the benefits of the optimisation efforts, the turnaround in ACIS is evident, and the [Nafta] business has recovered after a disappointing first half. Based on today's market conditions, I do not foresee deterioration in our performance in the fourth quarter.
"As a result we are well placed to achieve full year EBITDA in excess of $7bn."