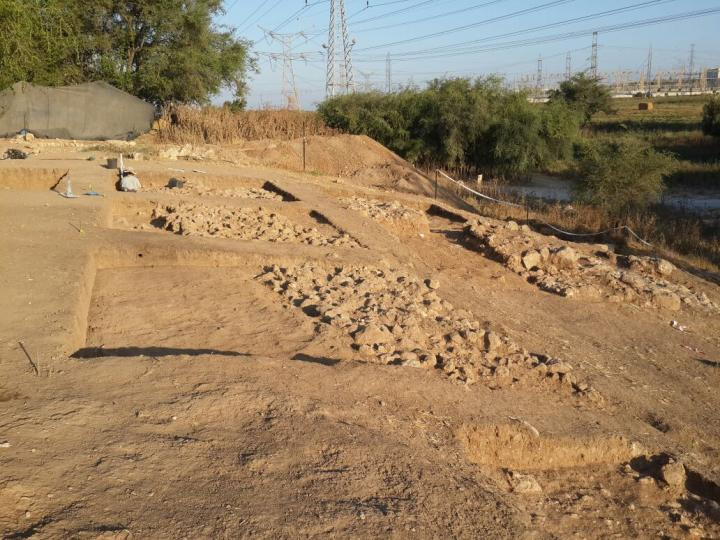 A team of archaeologists, of the Ackerman Family Bar-Ilan University Expedition to Gath, have unearthed the entrance gate and fortification to the Biblical city. It was the supposed home to Biblical figures such as Goliath. It was the largest city in ancient Israel in the 10th and 9th century BC – around the time of the United Kingdom of Israel and King Ahab of Israel.
The archaeologists in the expedition, which is now in its 20th year, believe they have found the gate to the city of Gath of the Philistines as well as an "impressive" wall that they believe was used to fortify the city.
Professor Aren Maeir, leader of the team and of the Martin (Szusz) Department of Land of Israel Studies and Archaeology, said the city gate was one of the largest ever found in Israel. The research team said the monumental gate, which is referred to in the Bible as part of David's escape from King Saul to Achish the King of Gath, confirms the ancient city was an influential area during the period.
The gate and the fortification, along with other various structures such as a temple and an iron production facility that were also found with the team, were destroyed by Hazael the King of Aram Damascus when he marched on the city in around 830BC.
The Ackerman Family Bar-Ilan University Expedition to Gath is a long-term investigation that is aimed as analysing the archaeological history of highly regarded sites in Israel.