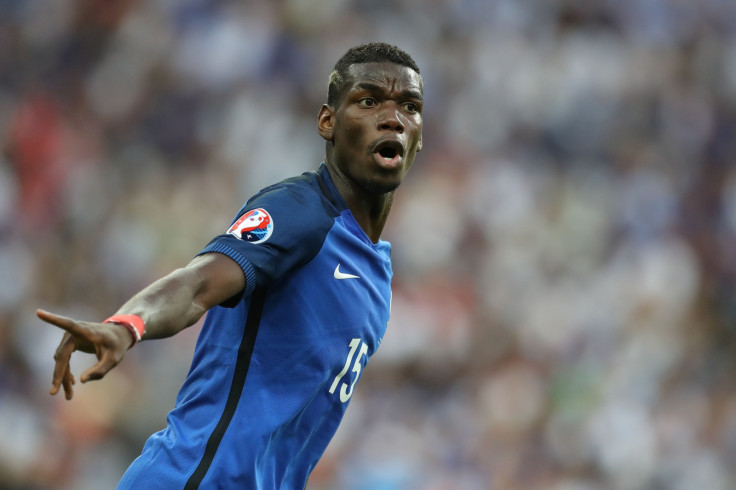 Barcelona's international adviser Ariedo Braida has claimed that the La Liga giants were forced to drop out of the race to sign Paul Pogba because Manchester United's €105m (£90.4m, $117m) record signing was too expensive for them. Braida, however admits he would like Paulo Dybala and Gianluigi Buffon to move to the Nou Camp while lamenting the departure of Dani Alves to Juventus.
The La Liga champions were heavily linked with Pogba during the summer of 2015. Reports at the time even suggested that Barcelona hired Braida to help to secure his services as the Italian has excellent contacts with the Serie A giants following his long spell as AC Milan sporting director. It was said that the Catalans convinced Juventus to hold onto Pogba for one more season as they were prepared to make an offer for him in the current transfer window.
However, Barcelona eventually pulled out from the bidding war to focus on the signings of Andre Gomes, Samuel Umtiti, Lucas Digne and Denis Suarez, leaving Real Madrid and Manchester United as the two main contenders in the race for Pogba.
After the Premier League giants announced his arrival from Juventus, Braida explained that Barcelona could not afford his signing, despite admitting that he believed the Frenchman will be a hit at United.
"The economics of the deal explains why (we didn't try to sign him)," Braida said during an interview with La Gazzetta Dello Sport. "Pogba will show his worth with Manchester United as you can't question his ability. However, if he doesn't impress in every match, there will be questions. When people see certain numbers they think he must win matches on his own, and that isn't possible.
"Nobody is worth that amount (€105m) Every player is overvalued. When you hit certain numbers the gap with reality becomes very noticeable. You are talking about a deal worth €150m in total. The pressure on him will be enormous."
Barcelona are unlikely to make a new marquee signing this summer as their priority is to sign a forward as back-up to the 'MSN' trio of Lionel Messi, Luis Suarez and Neymar.
But asked which Serie A player he would bring to Barcelona, Braida replied: "Paulo Dybala. And Gianluigi Buffon."
He also admitted Barcelona had lost a big player in Alves, but the club could not do anything to retain him as the Brazilian wanted to prove himself in Serie A following a successful spell at the Nou Camp.
"Dani Alves is a star. He has personality, technique, knows how to hold the ball, and how to play for himself and the team. He was loved at Barcelona but he wanted to test himself elsewhere. Juve have signed a great player."