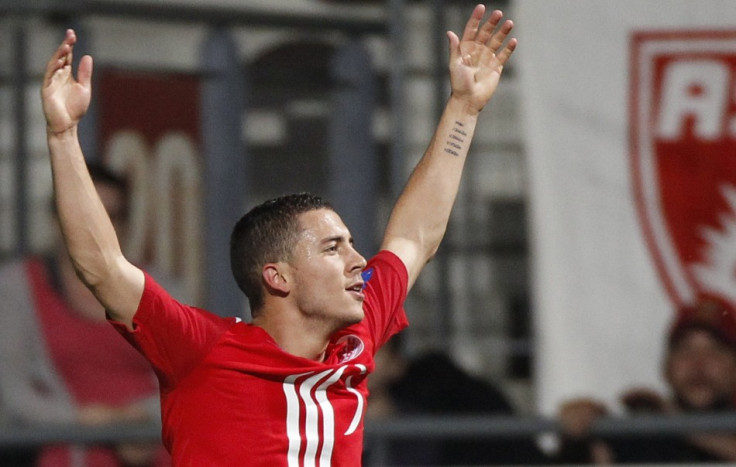 Lille president Michel Seydoux has placed a €50 million price tag on Eden Hazard, with the club admitting that no player is irreplaceable as the playmaker considers his future.
Hazard has been the subject of a great deal of transfer interest over the past year, and while Lille have fought hard to hold on to their star, Seydoux is now open to the idea of a deal if the price is right.
Chelsea have recently shown interest in Hazard, along with Real Madrid, but Arsenal have been connected to the 20 year old for the long term, though a price as high as €50 million doesn't even come close to the record that Wenger has spent on a player in his 15 years at the club.
"There is a real chance that he will stay at Lille if we have a good season and he still sees challenges here," Seydoux told RTL.
"If we don't do well, it's probable that he will leave the club after this season as there's plenty of interest.
"Will €50 million be enough? Nobody is irreplaceable and there are solutions for that kind of money."
Arsenal will no doubt be unable to afford such a top price, but if the club are willing to bargain, Wenger could be set to make the biggest marquee signing for years with the Gunners.
But Lille may not be so willing to let Hazard head to the north London side, with the club still reeling from losing out on Park Chu Young at the last minute to Arsenal in the summer.
Park had already agreed to a deal in France, according to Seydoux, before he made the move to London, and the president described Wenger's conduct in the matter as not very 'elegant'.
Meanwhile, Lille currently still have Joe Cole on loan from Liverpool, and Seydouz has hinted that he may decide to keep the 30-year-old on a permanent basis if a deal with the Reds can be agreed to.
"It is not a certainty that he will leave us again at the end his contract. If he has a certain good feeling with Lille and we can make him an interesting offer... This is something that we will look into," he said.