Arsene Wenger has admitted that not purchasing back up for Abou Diaby could prove to be a massive gamble for Arsenal this season, with the midfielder suffering yet another injury at the weekend as he struggles to get back to his best.
Diaby has been an important part of the Gunners' line up this season, as the France international made his comeback from injury problems that had held him back on multiple occasions last season.
The 26 year old limped off against Chelsea on Sunday, and Wenger has said that he hopes his reliance on Diaby will prove to be the right decision with a smaller pool of midfielders with the absence of Alex Song to fall back on.
"Diaby's injury record is not good," he told Metro. "I was concerned about him of course. It was a gamble [not buying], but I was calculating as well that Wilshere was coming back, Francis Coquelin is here but was sick and Emmanuel Frimpong is back.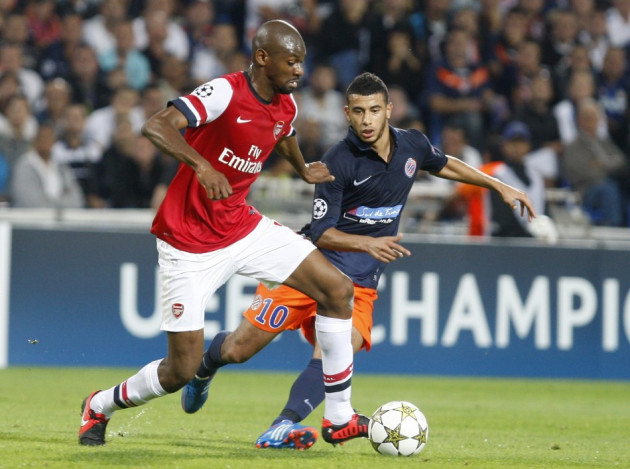 "Tomas Rosicky is coming back so we have many midfield players. We don't have many physical players but Mikel Arteta has shown he can be a great defensive midfield player.
"He was outstanding in that area against Chelsea. We'll see overall if it was a good or bad decision at the end of the season."
Arsenal have enjoyed a successful start to the season, with the loss to a rampant Chelsea their only real falter in a campaign which has included a promising performance against the current Premier League champions and a convincing win in their first Champions League group game.
But as has often been the case at Arsenal, injuries have caused problems for the squad, and Jack Wilshere in particular will be heavily relied on alongside Diaby to make a comeback from problems that have kept him off the pitch for more than a season now.