Alan Hansen believes that Arsenal fans have the right to be disillusioned by Arsene Wenger's recent transfers, though the pundit still believes that the Frenchman is the right man to take the club forward.
The Gunners have had a disappointing season so far, and while in the early years of Wenger's reign they were constantly in the mix for top spot on the table, the north London side are now competing for Champions League qualification, and don't look likely to push the Manchester clubs for the title in any way.
And Hansen admits he understands how frustrated Arsenal fans must be feeling right now, as Wenger struggles to keep big stars and replace promising talent at the club.
"For supporters who still recall going head to head with Manchester United every season, it must be difficult to understand how they have slipped, even if they are warned that ditching Wenger risks making the situation far worse rather than better," he said in the Daily Telegraph. "Wenger was once adept at replacing top players with equally outstanding ones.
"He could sell established players for huge profits with the confidence he had someone younger and better ready and waiting.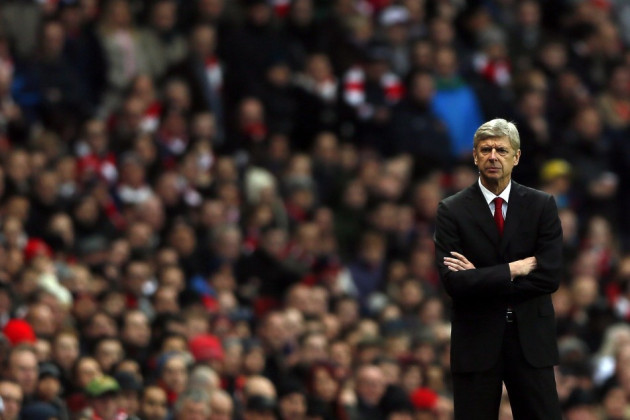 "That eye for talent appears to have deserted him lately, recent signings have simply not been up to the standard that is required to compete for the title.
"His best sides contained steel to go alongside the skill, the likes of Patrick Vieira, Lee Dixon, Martin Keown and, further back, Tony Adams ready to throw their bodies on the line to get a result. Such players would relish an icy pitch in Bradford, not baulk at the challenge. You don't see characters like this in the current Arsenal line-up and, in fairness, have not done so for far too long."
But Hansen insisted that Arsenal's achievements under Wenger far outweigh the difficulties the club have faced over the last seven years.
"Persistent Champions League qualification has kept Arsenal out of any economic difficulty at a time when, under less astute management, they would have been at their most vulnerable having spent a fortune on a new arena," he explained.
"Inevitably, supporters want trophies, but they need to consider the vast changes in the structure of football, the shift of emphasis on achieving financial security as much as winning a cup, before allowing the hysteria of a Capital One Cup defeat to Bradford to cloud their judgment about the way forward.
"Arsenal still have the right man to lead them for the next five years and longer."