Former Arsenal star Stewart Robson has claimed that Arsene Wenger needs to be replaced as soon as possible, insisting that there are already two bright candidates in the form of Terry Burton and Steve Bould who can replace him.
Wenger's job has come under increased pressure of late, as the Gunners continue to struggle to bring in results. The club are currently 10th on the table, and have won just one of their last six matches.
And Robson believes that Arsenal can improve if Wenger makes way for someone else, who is already involved in the club, to make their mark on a squad that's full of potential.
"Arsenal still have good players," he told Talksport. "If somebody got hold of them and taught them how to defend, had a solid game plan and worked hard on them then I still think Arsenal can still be a very, very good side.
"For me, there's no reason why they can't promote from within. Terry Burton who is the reserve team boss is an excellent coach and Steve Bould, who isn't allowed to do any work at the moment, are both candidates.
"I would like to see somebody else given a chance at Arsenal, so they can take the club forward to where it should be.
"I think there are some wonderful players already at the club and if some better signings come in I think Arsenal could be right back at the top again."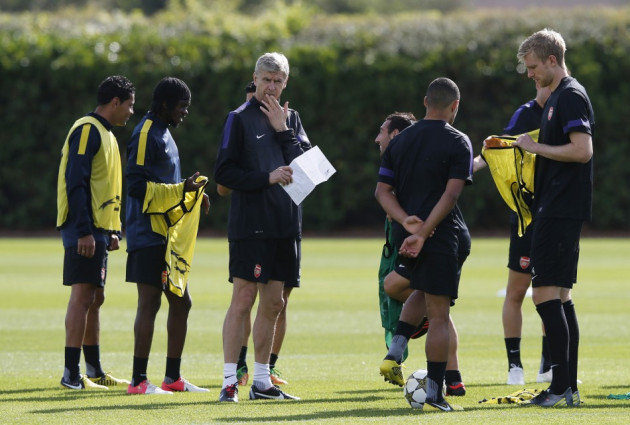 Robson insists that Wenger hasn't been the right man for the job at Arsenal for some time now, saying that he doesn't have what it takes to back up the success he had during his first 10 years in charge at the club.
He argued: "He doesn't have the tactical understanding, his manner on the side of the pitch doesn't help the team, he's petulant and therefore his players become petulant, he doesn't give any information from the sidelines and his teams look under prepared defensively.
"There's still 50% of the fans which will say what a good job he is doing, and we must trust in Arsene Wenger, but I just don't see it.
"I would have sacked him four years ago but I'm in the minority. Arsenal football club need a new manager and they need it soon."
The next few weeks will be particularly testing for Arsenal, with a gruelling schedule in the Champions League, League Cup and domestic league. As they look to recover from their worst start to the season in 18 years, the pressure will only get tougher for Wenger if they can't deliver before the Christmas period.