Arsenal winger Serge Gnabry has described manager Arsene Wenger as one of the finest managers in world football and has revealed his delight at breaking into the first team this season.
The German youth international was handed his debut in the Capital One Cup earlier this season, before quickly repeating the feat by featuring in the Premier League and in the Champions League against Schalke.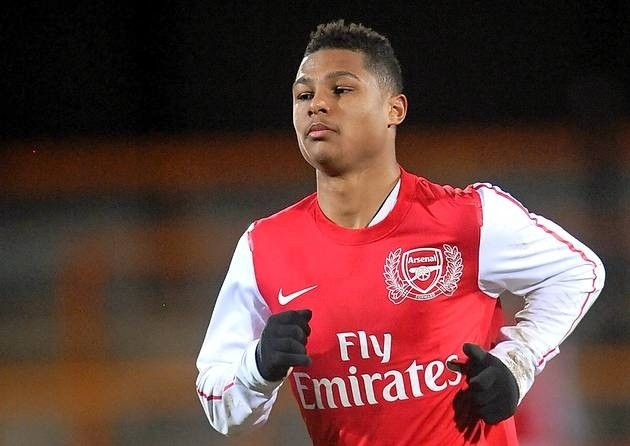 The 17-year-old has been a regular in the Arsenal youth teams since arriving from German side Stuttgart in the summer of 2010 and has now made four appearances for the first team this season.
Now competing with the likes of Theo Walcott and Alex Oxlade-Chamberlain, Gnabry has revealed how Wenger's faith in him has allowed him to develop into an outstanding talent.
"It's the biggest confidence boost you can have," Gnabry told the official Arsenal website. "Arsène Wenger is one of the greatest coaches in the world and I'm happy to be in that position. I try to give him back what he believes in me.
"Since the start of pre-season, it's gone very well for me. I've played in the Premier League and the Champions League, and of course that's a big step. I'm very proud. I always thought that in football it can go quick or slow, but I didn't expect it to happen so quick.
"It's the mental side that's hard. But you get used to it. At the beginning it's a bit different - the stadium [and] the crowd. It's lovely to be there. There are bigger people who are very powerful. It's kind of new, because I played against my age group before and now to play against 30-year-old men is a bit different."
Gnabry was in action for Arsenal on Thursday evening as the Under-19 side were held to a 0-0 draw in a NextGen series game against Athletic Bilbao which leaves their hopes of qualifying for the knockout stages of the tournament in the balance.