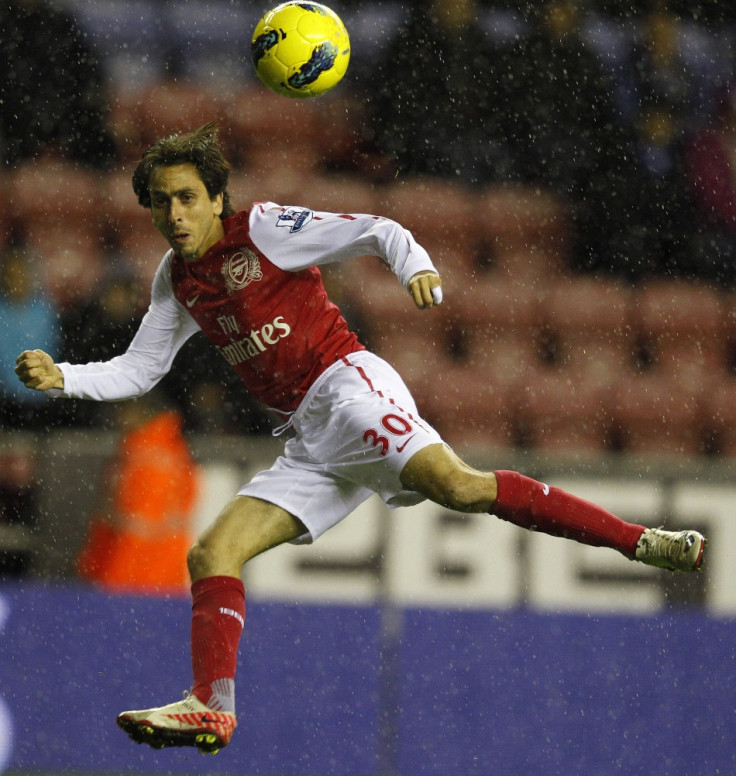 Arsenal midfielder Yossi Benayoun says he will not take a decision on his future till the season ends but hopes both Arsenal and Chelsea qualify for the Champions League next season.
The Israel captain, who is on a season-long loan at the Gunners from Chelsea, admits he has got some big decisions to make in the summer.
"I think it is difficult to speak now about the future," ESPN quoted Benayoun as saying, "It's better to concentrate on the five weeks that are left of the season and do my best for the club. After June 30, I am going back to Chelsea and then the club decides and I need to decide also."
"I will not lie. I love Chelsea because I have a good relationship there. I didn't play much because I had a big injury. I still have a lot of friends there I talk to every day. Of course, I want them to do well but it is difficult," he said.
The 31 year old has made 16 league appearances for Arsenal this season and scoring twice, including a goal in the 3-0 victory away at Wolves on Wednesday.
"I am committed to Arsenal 100% and I don't think about Chelsea or another team. I want first Arsenal to finish in the top three and, if it depended on me, I want Chelsea to finish in the top four and Liverpool also to finish in the top four. But it can't happen," he explained.
Benayoun, who only made eight appearances for Chelsea after joining them in 2010, said he had to leave Stamford Bridge last summer because he felt he would not get many opportunities under Andre Villas-Boas, who was the Blues' manager at that time.
"I have a good relationship with the owners at Chelsea and, when I decided to take this step, Roman Abramovich gave me the permission to do what I want and choose the team to go to. I was negotiating with three teams, but as soon as I heard Arsenal were in, I knew it was a big chance for me. I knew that with Villas-Boas, I felt I would not get enough credit, although I felt good in the pre-season and I did a few good games, so I took the decision (to go on loan)," said the midfielder.
Benayoun expressed his frustration about his fringe role at Arsenal and admits he had to be very patient for opportunities with the Gunners.
"I have not played as much as I would want but it is great to be at a club like Arsenal. The dressing room is so great and to be at a big club is always nice. It has been up and down this season for me. I try to be focused and concentrated but it's not easy. But in big clubs, you have to be patient," Benayoun added.