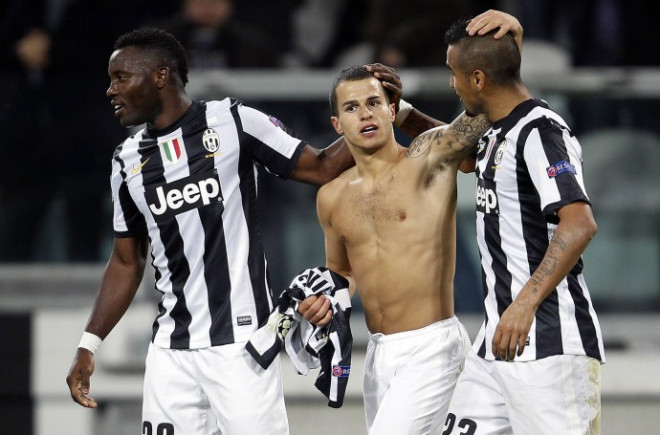 Arsenal have been handed a boost in signing Sebastian Giovinco after his agent admitted the forward will leave Juventus if they fail to hand him a contract extension.
The Gunners were keen on making an approach for Giovinco in the January transfer window. However, the deal did not take shape and the Express reports the north London club are still interested in signing him.
The Italy international has one year left on his contract with the Turin club and the Serie A champions are yet to offer him a new deal. The 27-year-old has seen his first team appearances being limited with just six starts in the league this season, scoring two goals in the process.
Giovinco's agent Claudio Pasqualin says his client will leave Juventus in the summer transfer window, if the Italian giants fail to tie him down to a new contract.
"Sebastian still has one more year on his contract. We're just going to have to wait and see what happens. If the club come to us with an extension, then that's fine. But if not, we'll have a look round for other clubs," the Express quoted Pasqualin as saying.
Meanwhile, Arsenal manager Arsene Wenger is delighted to see midfielder Abou Diaby feature for the first time in this season during the Gunners' 2-0 victory over Norwich City. The 28-year-old came on as a second half substitute in the last league fixture of the season.
Injuries have kept Diaby out of action for the most part of the past few years. Wenger hailed the French international's comeback from injury and has now set his sights on winning the FA Cup final against Hull City.
"It's great to see [Diaby] back, he's not played for over a year and I think he worked so hard. He went through many difficult moments but it's great to see him back," Wenger told Arsenal's official website.
"What we wanted was to finish well and prepare well for our cup game. We wanted a 17th clean sheet, we wanted an 11th away win and we did it in a professional way. You could see maybe there was not exactly the same urgency but we were professional and serious."