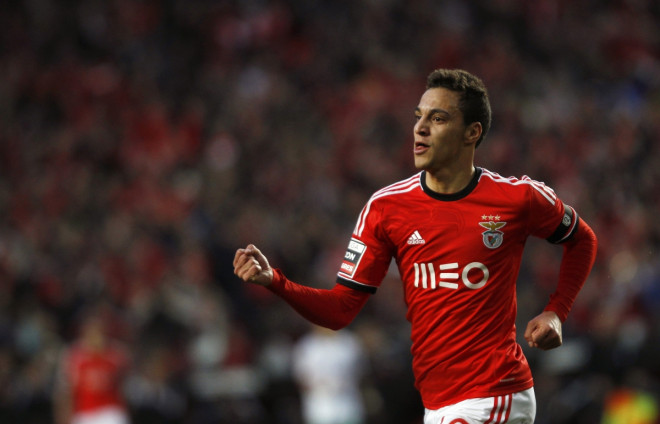 Arsenal and Liverpool have received a massive boost in signing Rodrigo Moreno after Benfica striker expressed his interest in playing in "another league."
The 23-year-old has been a transfer target for the Gunners in recent times, while Liverpool have long been interested in landing the £28m-rated star. The Spaniard has been in impressive form for the Portuguese outfit, which has attracted interest of top clubs in England.
Rodrigo is open to a move away from his current employers in the summer. The striker admitted that he is happy at Benfica, despite claiming that he is unsure of his future beyond this season.
"I do not know what will happen next year. I really like Benfica. Of course there is interest in playing in other leagues, but playing at Benfica, the club that I like, would not be too bad either," talkSPORT quoted Rodrigo as saying.
The striker has featured in the Premier League while he was on loan with Bolton Wanderers during the 2010/11 season. A move for Rodrigo in the summer could bolster Arsenal or Liverpool's strike force for the next campaign.
Rodrigo's agent Adalberto Machado has admitted to holding talks with Benfica regarding the Spaniard's future at the end of the season.
"I expect to meet the club at the end of the season. We want the best for the player and for the club, but at the moment Rodrigo is only concentrating on Benfica and winning titles at the end of the season," Machado told Tutto Mercato Web.
Meanwhile, Benfica manager Jorge Jesus has revealed that Brendan Rodgers's side are interested in signing Rodrigo. He believes Liverpool's interest in the 23-year-old striker is normal.
"It's normal. Every Benfica player is in a big window. The league is full of high quality players so it's normal for other clubs to be interested. Rodrigo is going through a good moment," the Benfica manager said.