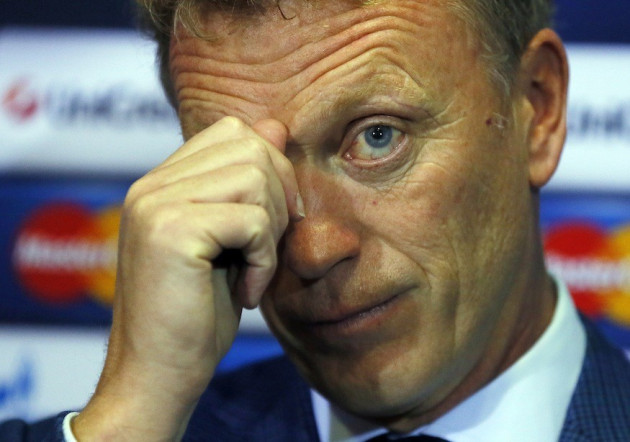 Jamie Redknapp believes that David Moyes needed to be more like Arsene Wenger in the transfer market after Manchester United struggled to convince numerous players to make the move to Old Trafford.
United's acquisition of Marouane Fellaini has so far proved underwhelming for supporters and as the side fell to a 2-1 loss to West Brom at the weekend, some were starting to use the word 'crisis' to describe the club.
Meanwhile the Gunners are flying high after breaking the bank to acquire Ozil and Redknapp believes that Moyes should have taken a page out of Wenger's book and spent big in the summer.
He told Sky Sports: "When Manchester United come in and try to sign you, players should be honoured and think 'I want to go and sign for them'. But they waited too long to move for some players and made half-hearted bids for others.
"Moyes did brilliant work on a limited budget at Everton but he's shopping at Harrods now, he doesn't have to worry about the price. If it's the right player for him he needs to go and get them. Look at what Arsene Wenger did with Mesut Ozil and the impact his arrival has had at Arsenal."
While Moyes has constantly argued that Fellaini is the type of player that United need to keep their hands on the title, the midfielder has looked out of his depth on numerous occasions when the squad have been struggling to hold their own on the pitch.
And Redknapp believes that while Fellaini is a good player he is no Robin van Persie, whose signing in the summer before instilled fear in the opposition.
"There's nothing Moyes can do about his squad now until January," he explained, "so, in the meantime it's important this group of players stick together.
"United were crying out for a creative midfielder but missed out on Thiago and Cesc Fabregas. They needed to sign a game changer. They signed Robin van Persie the summer before and he made the difference, while this year they signed Marouane Fellaini. He's a decent player but he doesn't scare you like Van Persie did. That's where they missed a trick.
"United hesitated in the market this summer and you can't afford to do that. In the end it got a bit amateurish."