The 63 year old Frenchman refused, however, to rule out Arsenal mounting a late challenge for the league crown, despite the recent 1-2 defeat to Manchester United.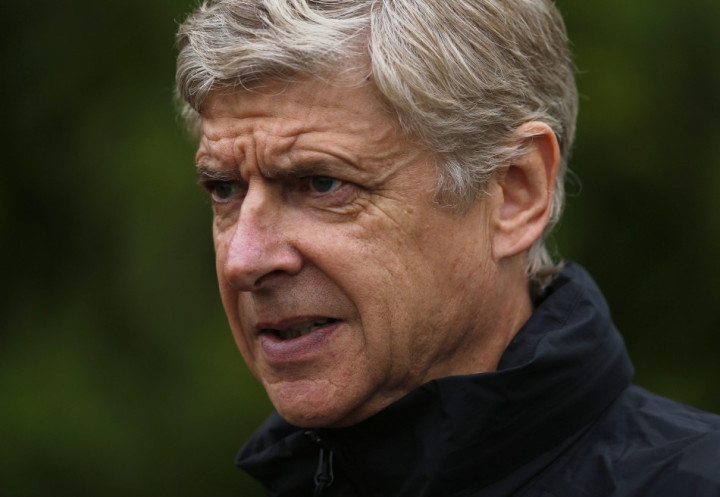 "We have to show [that the team can compete for the title]. At the moment, you cannot say that because we are far away. But that's what the target is until the end of the season. We've played many away games now in many difficult places. We've played at [Manchester] City, at [Manchester] United, at Liverpool [and] at Stoke. So we have many difficult away games. But we are very far behind now," the Gunners' boss explained.
The Emirates club started the season slowly, but steadily, following draws in difficult games against Stoke City and Sunderland (0-0 on both occasions) with a rousing 2-0 win over Liverpool at Anfield and a 6-1 defeat of Southampton at home. However, since the 1-1 draw away to champions, Manchester City, the season's league results have taken a tumble. Wenger's men have won only twice in the last five games... a sequence that includes defeats to Chelsea and United. The results mean the club already trails early leaders, Manchester United, by nine points and are also seven and eight points behind Manchester City and Chelsea, respectively. The club's points-tally of 15 is the worst-start to any league campaign under Wenger; they had 16 at this stage last season.
"We were poor today defensively, I think," Wenger said after the defeat to Sir Alex Ferguson's men, adding, "There's no obvious reason apart from the fact that we didn't start well and that Man United have quality up front. They score goals against anybody and they're better than us, as simple as that."
Wenger and his squad will now travel to Germany, to play dangerous opponents, Schalke 04, in a Champions League group stage match. The Premier League club is presently second in Group B, with six points from three games. The Bundesliga club handed Arsenal a comprehensive 0-2 defeat in the previous tie, ending a sequence of 45-games unbeaten run at home.