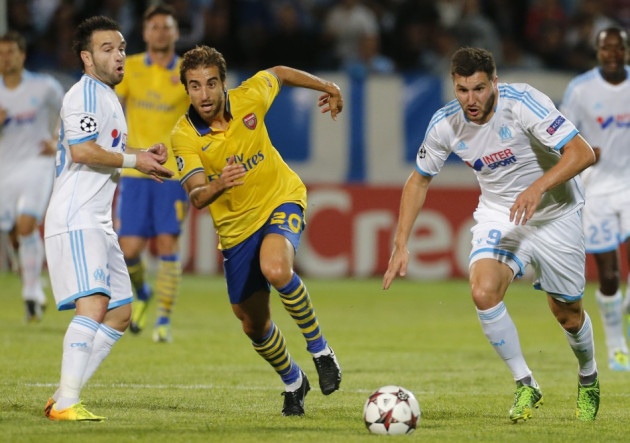 Mathieu Flamini insists that the Arsenal squad have full belief in Arsene Wenger and believe that he can deliver them success this season.
Flamini joined the Gunners on a free in the summer and is working with Wenger for the second time, having already played for the north London club before making a move to AC Milan in 2008.
The 29 year old didn't come to the club with anywhere near the same fanfare as fellow new signing Mesut Ozil, but he has equally impessed with some disciplined performances in his six appearances so far this season.
Flamini was excellent in the 2-0 victory over Napoli in the Champions League and is pleased to once again be working with Wenger in such an exciting side.
"Arsene Wenger is Arsenal," he told the Arsenal website. "He's been here for a long time and is doing an amazing job. He always qualifies for the Champions League and today he knows our group are following him and believing in what he is saying.
"I'm happy because the fans are with us again and it was a great communion tonight because everyone was happy."
Arsenal's start to the season is in stark contrast to their last campaign with the side currently sitting top of the table and talking of the possibility of winning trophies rather than a top four scrap.
Flamini believes the difference this season is that there is a new-found fighting spirit that wil help them break their trophyless run.
"I think everyone knew Arsenal have a lot of qualities," he explained.
"But this year we are showing we have the fighting spirit, everyone is helping each other and it makes the difference because of course in a season you have some good periods and some difficult periods.
"What is important is to win game after game, work hard and stay focused and to keep going with our great spirit and then we'll see. Maybe for us there will be a good surprise this season."