Mertesacker Explains How Mesut Ozil is Important to Arsenal's Attack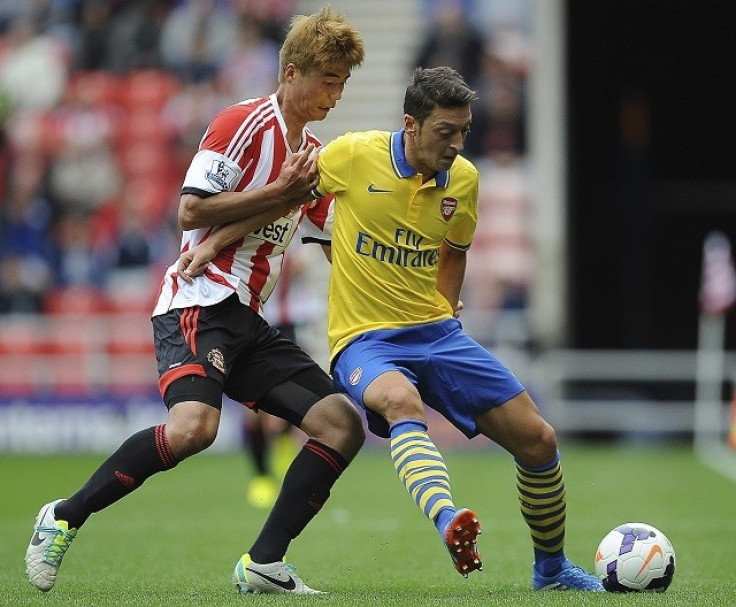 Per Mertesacker believes that Mesut Ozil's movement with and without the ball in the opposition half creates space for their strikers and midfielders to score goals.
The £42m star from Real Madrid has been quiet off late and invited criticism when he missed a penalty against Marseille in the fifth group game of the Champions League.
The Gunners cruised through, winning the game 2-0 and will guarantee qualification into the next round if they can avoid defeat by three goals against Napoli in their last game.
However, the German has not been at his best over the past few games though he assisted when Jack Wilshere doubled Arsenal's lead in the second half.
Ozil's arrival has boosted the mood in the dressing room and the players are playing out of their skin, with the likes of Aaron Ramsey, Jack Wilshere and Santi Cazorla all putting their names on the scoresheet in recent weeks.
Mertesacker believes that it has been difficult for Ozil in the initial stages but it will only get better for the German as he spends more time in the league.
"He has made good progress. He is in good form and you can see that. Especially against Marseille he was always a threat and he never gave up after the penalty that he missed. We are very delighted with him, especially in the transition from defence to offence. He is the one who always goes deep all of the time," Mertesacker told www.arsenal.com.
"He gets himself into good positions so the goals will come for sure. He moves well between the lines so it is always difficult to defend against him. When the centre back comes out with him, there is always space for others to move into. He helps us create more chances. We are playing well as a team and we should continue that in the Champions League and the Premier League," he said.
© Copyright IBTimes 2023. All rights reserved.