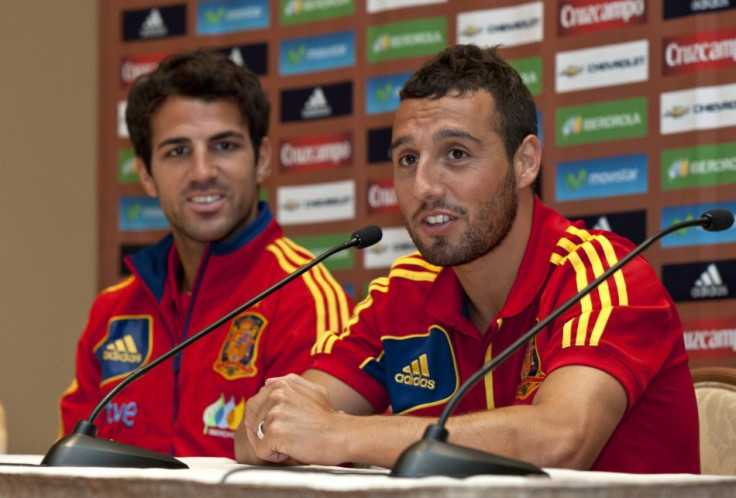 Arsenal playmaker Santi Cazorla has admitted he is delighted with his football at the Emirates. The Spanish World Cup winner has been given a roving role on the pitch, since his move from La Liga club Malaga and has been instrumental in all of the Gunners' attacking play this season. Cazorla, viewed as a long-required replacement for compatriot Cesc Fabregas, set up one and scored the second in the club's 2-0 win over Liverpool.
The 27 year old attacker has played on the wings for most of his club and international career but his new role, as a second striker behind fellow new signing Olivier Giroud. The Gunners have often found themselves lacking the killer ball, the final pass, since the departure of Fabregas and Samir Nasri and Cazorla is now providing them with just that ability. The backheel for Giroud in the first league game of the season, against Sunderland, is a good example.
"They paid a lot of money for me and the role they have given me is the one that I like. I am not finding it hard to adapt. I like the way the team plays. Wenger's philosophy is to have control of the game and I like being in contact with the ball. The boss is putting me in a position behind the striker with all the freedom that I like to have," the former Villarreal player explained, "I had practically always played on the wing with freedom to come inside. Wenger put me straight into the position off the striker. He does it so we gain more possession."
Former Arsenal Player Wants Paralympics Role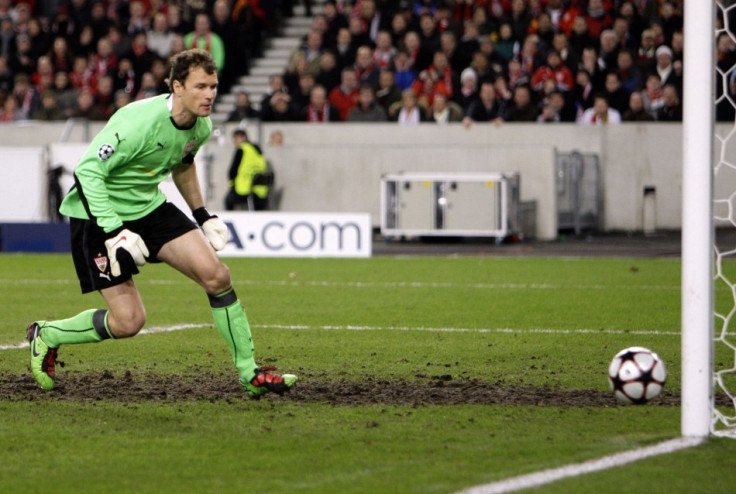 Former Arsenal goal keeper Jens Lehman has expressed an interest in representing Germany in the football event at the Paralympics Games of 2016. Competition rules allow sides to name goal keepers without visual impairment; outfield players, however, are blindfolded to avoid unfair advantage.
Julius Beucher, the president of the country's Disabled Sports Association, and team coach Ulrich Pfisterer both admit the possibility of Lehman (or even Bayern Munich legend Oliver Kahn) leading the team is an exciting one.
"A goalkeeper is not subject to the requirement that he must have some kind of disability. Thus, Jens Lehmann, Oliver Kahn or any other retired goalkeeper, in theory, is available. We will now discuss this privately," Beucher said, while Pfisterer called the prospect "sensational".
"This is very interesting, as long as I am fit to go there. In any case, it's okay to talk about it if you are interested," he said.