Arsenal have confirmed the arrival of Spanish right winger Santi Cazorla, from La Liga club Malaga, for an undisclosed transfer fee. The 27 year old international has passed his medicals and has joined the rest of the squad at a pre-season camp in Germany, according to a statement on the club's official Web site.
"Arsenal Football Club is delighted to announce that Spain international Santi Cazorla has joined the Club on a long-term contract," the statement read.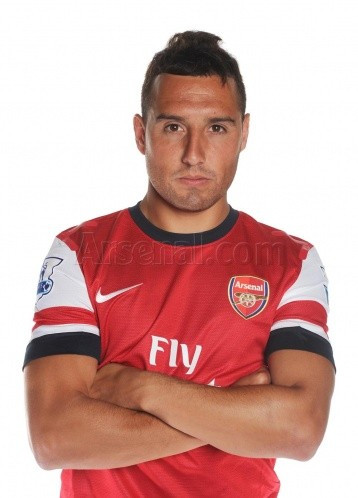 Meanwhile, Arsenal manager Arsene Wenger said he was delighted by the addition of Cazorla to his first team squad.
"Santi Cazorla is a great signing for us. He is a player with good experience at both club and international level, who will add significant quality to our squad. He is a versatile, attacking midfield player who can play comfortably on either side of the pitch or centrally. He has good pace, is technically gifted and will be a huge asset to Arsenal Football Club. We are delighted that he is joining us," Wenger was quoted as saying.
Cazorla, who arrived at Malaga from the now relegated Villarreal, admitted he was happy to join the Gunners.
"I am very happy to be here - it is a huge club," Cazorla told Arsenal Player, "It is a great step forward in my career and I hope it will be a very good experience. I hope to win trophies here - that is what I want of course. I remember when I signed for Malaga [in 2011] there was already interest from Arsenal. It was always a club I liked very much. Because of circumstances in football, things have not gone the way we wanted in Malaga this year but now I am going to have the opportunity to experience the Premier League and to be at a big club. I could not miss this opportunity - I am 27 years old so it was the last train I could catch."
The Gunners have already signed strikers Lukas Podolski and Olivier Giroud and are now reportedly targeting Real Madrid's Turkish midfielder Nuri Sahin.
Deals for Cazorla and Sahin reportedly went into top gear after Wenger was informed that Engilsh midfielder Jack Wilshere, who is presently sidelined by an ankle injury, would not be available before October.