Arsene Wenger has heaped praise on Santi Cazorla by saying the Spaniard possesses a brilliant technical ability that is similar to that of star midfielder Jack Wilshere.
Cazorla made the move to the Gunners in the 2012 summer, and after playing his career in Spain, many would have assumed the playmaker would take some time to adjust to the physical nature of the English game.
However, after having scored 11 times this season and adapting to the Premier League with ease, Wenger could not be happier with his performances.
"Where he stands out is his outstanding technical talent," he told Arsenal Player. "Where he is absolutely fantastic as well is his love for the game. He loves football.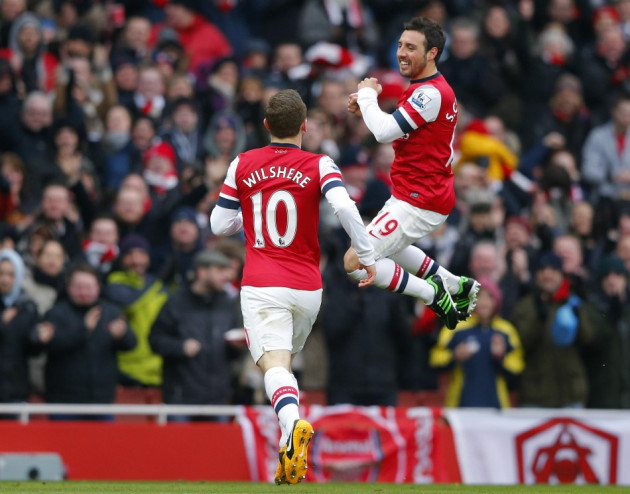 "His low centre of gravity and change of direction makes him a little bit like Jack. Both of them have that extreme quality that can destabilise any opponent."
Wenger went on to explain that Cazorla's ability to create chances on either foot has made him an even better player, with the 28 year old keeping opponents guessing with his skills.
"He is so ambidextrous," he said. "I know that he is right-footed but you don't see a real difference between right and left.
"I would say for a midfielder, it is absolutely vital to be ambidextrous today. In the education, that is something for the midfielders that we have to make absolutely compulsory at a very young age now.
"He plays a bit higher up with freedom. Maybe when you get older, you become a bit more efficient. You realise that when you have so much talent, you're always tempted to do the little trick."
Experience has also played a hand in Cazorla's successful first season for Arsenal, with Wenger arguing: "When you have more experience, you realise that what is important is to be efficient with the talent you have. I believe that this season, for a first season in England, he has been absolutely outstanding."