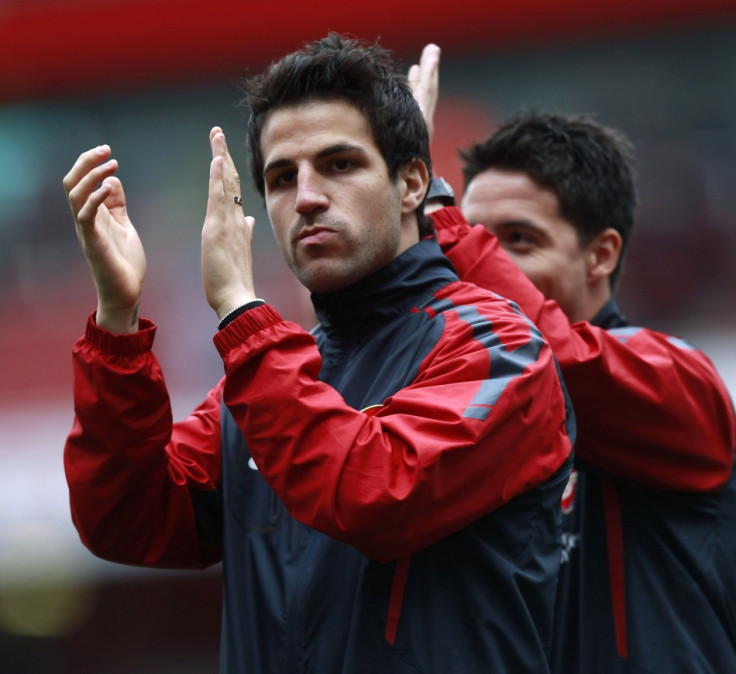 Robin van Persie has recalled the difficulties that Arsenal faced in the wake of Cesc Fabregas and Samir Nasri leaving the club in the summer, with the striker expressing relief that the side are past the lowest point of their season and on the up once more.
Van Persie's form has been inspiring for the Gunners' squad after they endured some tough times in the transfer window, and the Dutchman currently has 19 goals to his name so far this season.
And while Arsenal continue to climb the table after suffering their worst start to a campaign in over 50 years, van Persie believes that their expectations for success need to keep increasing so the club can challenge for trophies once more.
"We should have higher expectations every week, but for now because we have only played 15 games in the league we are not even halfway," Van Persie told the official Arsenal website.
"I don't think it's clever to be excited by fourth, fifth, sixth or whatever. This is not now, we still have to play many games.
"So many things can happen - you see that Spurs lost three points last week, Chelsea beat Man City. It's an open league and anything can happen. Lots of stuff will happen that is surprising so we have to make sure that we are on the good side and actually surprise people with our results."
Van Persie revealed that even he found it difficult in the summer with Fabregas and Nasri exiting the club, and particularly with five new faces joining the squad a month into the season, he admits it took time to adjust to a new strategy and style of play.
"We had a tough start in the first couple of weeks, it wasn't an easy summer with Cesc and Samir [leaving]," he explained.
"It was always hard because nobody really knew what the team would be for the season. We made a couple of late signings that we had to make, because we were losing a couple of world-class players.
"After that game against Manchester United, we did come back strong. Everybody had written us off to come back from something like that and weren't speaking positively about us.
"To bounce back from a period like that you can say that everybody earns some credit because we had to dig deep, trust me."