Former Arsenal midfielder Stewart Robson fears Arsene Wenger is likely to waste £70m transfer budget given to him by the club to bring in new faces to strengthen the squad in the summer.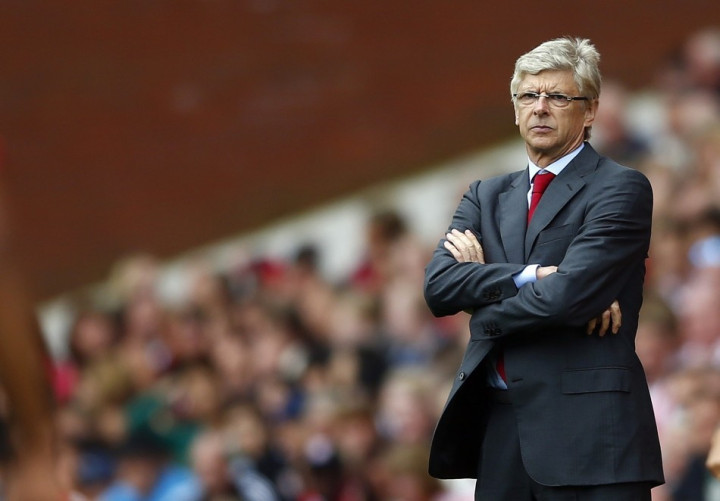 The Gunners manager has been subjected to continuous criticism by the club fans and pundits for his signings in the past few seasons. In addition to this, Arsenal have also failed to retain their star players, which saw Robin van Persie, Alex Song, Samir Nasri and Cesc Fabregas leave the club in last two years.
Despite Arsenal chief executive Ivan Gazidis backing Wenger's record at the Emirates, Robson believes the 63-year-old manager is not keen on signing world class players.
"There's a lot of talk about it but I don't know if I would trust Arsene Wenger with that money. I'm not expecting any marquee signings at Arsenal. Arsene Wenger doesn't appear to want to sign the top class players, or what other people would describe as top class players," Robson told talkSPORT.
Wenger earlier admitted the cheap signings would be the future world class players at the Emirates. Robson slammed Arsenal manager for his earlier remarks and claimed none of his signings have turned out to be top class players.
"He goes out and says, 'I can buy you cheaper players for a better price who are going to be world class players in the future' but that hasn't been the case in the last few years. Over the last few years some of the players that he's said were going to be world class haven't ended up like that," he added.
"People like Olivier Giroud, Philippe Senderos, Denilson, Marouane Chamakh, Armand Traore, Sebastien Squillaci, Nicklas Bendtner, Carlos Vela, Emmanuel Eboue, Park Chu-Young, Lukasz Fabianskii, Gervinho and Andre Santos. These are the sort of players who Arsene Wenger said were going to be world class players and they haven't done it," Robson concluded.
Arsenal are linked with a move to sign Manchester United star Wayne Rooney, Real Madrid striker and Stevan Jovetic of Fiorentina in the summer. Should Wenger manage to land any of the transfer targets in the summer, it would be a major addition for the north London club's squad.