Arsenal are discussing the possibility of signing Wayne Rooney from Manchester United. The Mail believes the Gunners' management team are serious about signing the England international striker, who has already one transfer request rejected.
Arsene Wenger is believed to have £70m to spend on new players in the summer, with one priority signing thought to be Fiorentina's Stevan Jovetic. However, despite the riches available to him, Wenger is understood to be concerned at the possibility of destroying his rigid wage budget in order to land world stars like Jovetic and Rooney.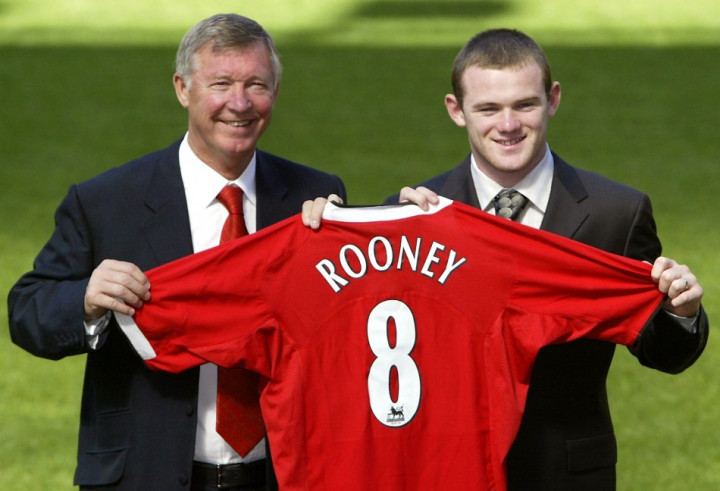 German international Lukas Podolski is presently the Gunners' highest earner, with a £100,000 per week deal. Rooney, by contrast, is paid £250,000 per week at Old Trafford. It remains to be seen if the ex-Everton youngster will be willing to accept a pay cut for regular first team football. In any case, it is probable that Jovetic will also command upwards of £100,000 per week, meaning Arsenal's wage bill will certainly, in its present form, be stretched to accommodate big signings.
An additional complication in the possible attempt to sign Rooney is Chelsea's interest in the player. Roman Abramovich will, it is speculated, re-appoint former boss José Mourinho to the managerial chair at Stamford Bridge and the present Real Madrid boss is expected to make a few big name signings to begin his second reign. Goal.com linked the Portuguese to Atlético Madrid's Radamel Falcao but with the Colombian likely to join Ligue 2 side AS Monaco, Rooney may be a target.
There are a few alternatives though, with a deal to sign Madrid striker Gonzalo Higuain understood to be a possibility.
Wenger on Santi Cazorla
Meanwhile, Wenger believes Spain playmaker Santi Cazorla is underrated in the Premier League. The former Villarreal player, a summer signing at the Emirates, has had a good first season, with 12 goals and 11 assists from league appearances.
"When you think he was not in the [PFA] team of the season picked by the players, it's quite harsh. Personally I would have put him in there... his quality is of course outstanding but also his attitude and work rate for the team," he told www.arsenal.com.