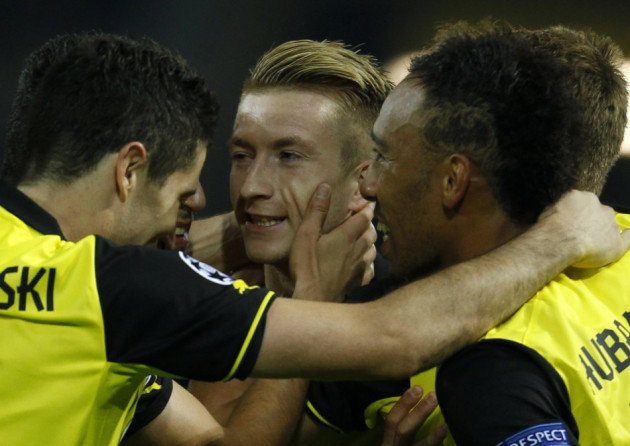 Borussia Dortmund CEO Hans-Joachim Watzke claims that Marco Reus us happy at the club despite reports circulating that Arsenal are amongst a host of clubs gunning for the playmaker's signature.
Reus made the move to Dortmund from Borussia Monchengladbach in January 2012 and has since starred for the side, helping them to the Champions League final last season and becoming even more of a centre point in the side's attacking front after the departure of Mario Gotze.
Gotze left for Bayern Munich after the side agreed to pay his release clause and while Arsenal were believed to be hoping to tempt Reus into a move, Watke insists he will be much harder to take away from the German side than their former star.
"Marco [Reus] feels very comfortable at Dortmund and we feel comfortable with him," he told Bild. "He has an even closer relationship with the club and the city than Mario Goetze did and I expect him to stay.
"Marco was born here, his family live here and his whole life has always been based here.
"He knows that BVB is the perfect place for him. I am sure of that."
Reus has a buy-out clause like Gotze worth around €30m, and it is believed that Bayern Munich and Real Madrid are also monitoring his situation alongside Arsenal.
If Dortmund can continue to compete with the Bayern and pose a serious threat in the Champions League then players like Reus will be much more likely to stay at the club rather than moving on to seemingly greener pastures.