Arsenal reportedly made an offer for Lyon midfielder Clement Grenier earlier this week. According to French publication Le10 Sport, the Gunners' bid was less than €10m and was rejected outright by the Ligue 1 club.
Grenier is in the final year of his present contract and the Stade Gerland club are close to persuading the 22-year-old to pen a 12-month extension, which will allow Lyon to command a larger transfer fee than at present.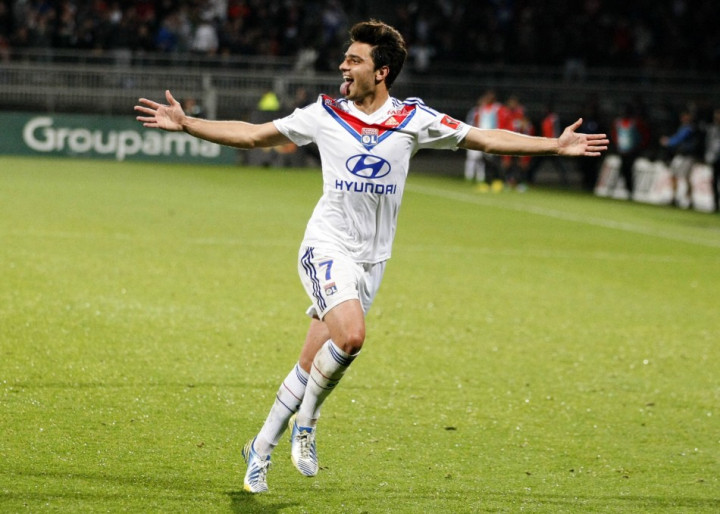 The France youth international has also attracted interest from Liverpool and an earlier Le10 Sport report believed the Anfield side has already bid €15m for Grenier. It remains to be seen if Arsene Wenger is prepared to match that fee, for a player he has admitted interest in and claims is similar in style to France senior international Samir Nasri.
Grenier has also won praise from former Lyon star Juninho Pernambucano. The New York Red Bulls midfielder played for the French club in the 2000s and was one of the key performers in an incredible run of seven straight Ligue 1 championships between 2002 and 2009.
"I took a lot longer than him to get to that level. [Lyon goalkeeping coach] Joel Bats told me that Clement Grenier practises free-kicks a huge amount. He works hard. He has everything to get to a great level," the 38­-year-old said.
Meanwhile, Grenier's potential arrival could indicate a move back to France for Gervinho, who has failed to live up to expectations at the Emirates. The 26-year-old Ivory Coast international joined Wenger's side in 2009, from French club Lille.
The forward has been linked to Olympique Marseille, after an injury-interrupted 2012/13 season saw him make only 12 Premier League starts. He did, however, score five goals and create three more in the 18 league games he played.
"If I really want to leave Arsenal, I'm sure there would be a lot of interest. Marseille is one of the leading French clubs and I have a good relationship with some people there. I cannot say yes or no but it is always flattering for a player to know that there are a lot of clubs showing interest," he told Le Patriote.