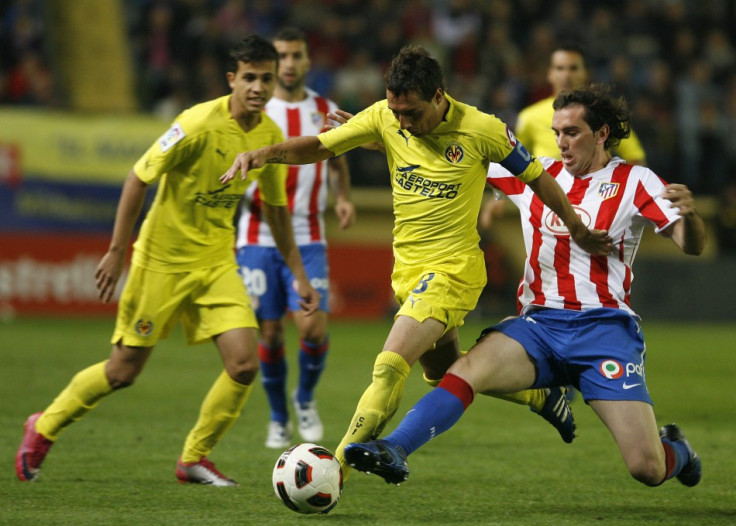 Malaga playmaker Santi Cazorla is expected to have a medical at Arsenal this week, according to BBC. The report says that a seaon-long loan move for Real Madrid midfielder Nuri Sahin is also on the Gunners' plans, as the north London club looks forward to what could be their busiest summer in a long time.
Cazorla will reportedly cost £17.3m and will be the club's most expensive signing in their history if the deal pulls through. Arsenal's biggest transfer so far was Russia forward Andrei Arshavin, who arrived at the Emirates Stadium for a reported fee of £15m from in early 2009 from Zenit St Petersburg. Cazorla, known for his vision and lethal free-kicks, can operate on the flanks or as an attacking midfielder.
Arsene Wenger has been a long-time admirer of the Spaniard and was linked with the player last year as well. Arsenal have struggled with lack of creative players, after the exit of Cesc Fabregas and Samir Nasri last summer and with the impending departure of club captain and talisman Robin van Persie and the continual set-backs jeopardising Jack Wilshere's return, the French tactician has now made his move.
Malaga, who were earlier determined to keep holding onto their star player, has debts in the region of £40m, in transfer fees, taxes and unpaid wages and if the club do not sort out the issue soon, they will face relegation to the country's second division and forfeiture of their Champions League spot. Cazorla and a host of other players, had earlier contacted the Asociación de Futbolistas Españoles (AFE, the Spanish players' union) claiming 40 per cent of their salaries from last season have yet to be paid. And the club's striker Salomon Rondon feels that the crisis that is threatening to sink the club could see Cazorla sold.
"(Cazorla) would be a big loss for Malaga. He is a great player, I congratulate him for his great work for the club," ESPN quoted the Venezuelan as saying.
If this deal goes through, the 27-year-old will be the Gunners' third signing this summer after Germany forward Lukas Podolski and France striker Olivier Giroud.
The BBC report also claims that Turkey international Sahin will join Arsenal on a season-long loan if the 23-year-old and clubs reach an agreement. A medical has not yet been scheduled for midfielder.