Arsene Wenger is refusing to give much away over Theo Walcott's future with Arsenal, but the Frenchman has emphatically insisted that he won't be sold in January even if he doesn't sign a new deal by Christmas.
Wenger admitted last week that a decision over Walcott's future would be made by Christmas, with the winger believed to be disagreeing with the club over his wages and the position he'll be played in.
Arsenal are well seasoned at losing players in the final year of their contract, but in Walcott's situation the side have gambled on keeping him as his deal winds down.
And as transfer rumours start to swell in preparation for January, Wenger insists that the 23 year old won't be sold mid-season.
When asked whether Walcott would be sold in January if contract talks continue to stall, Wenger replied to Metro: "No."
And when asked if he would finish the season with Arsenal, Wenger said: "Yes."
For Wenger, the continual questioning over Walcott's future would be getting increasingly frustrating, and the theme of players holding the club to ransom is a very tired one with the likes of Robin van Persie, Gael Clichy and Samir Nasri all going through the same situation.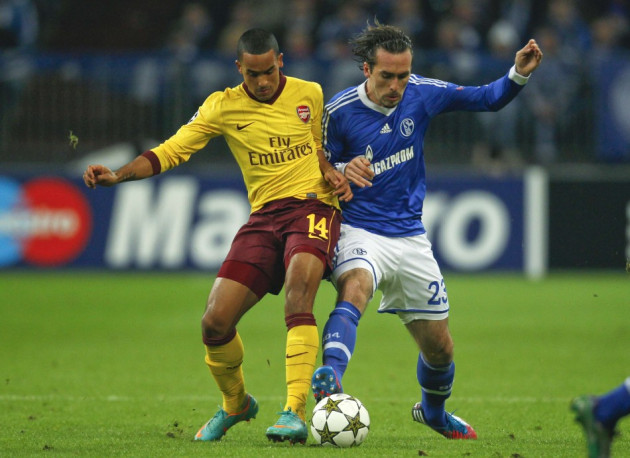 Meanwhile, Jack Wilshere admitted he was hopeful that Walcott would stay for the long term, as Arsenal look to break their trophyless spell and build some continuity in the team.
"He is an English lad and great to have around the dressing room," he explained. "It is up to him, the boss and the board but I hope he signs.
"Theo has got pace and the timing of the runs is probably the best around.
"He can play anywhere - up front, right, left, central.
"He wants to play down the middle, so I think he will get his chance - he will just have to be patient."
Walcott insisted over the weekend that he wants to be a striker, and with Lukas Podolski and Olivier Giroud finding their feet at Arsenal, that might be a difficult ask.
Liverpool and Chelsea are both believed to be interested in taking Walcott on, and both clubs are currently struggling in the scoring department and will likely be looking to boost in the winter transfer window.