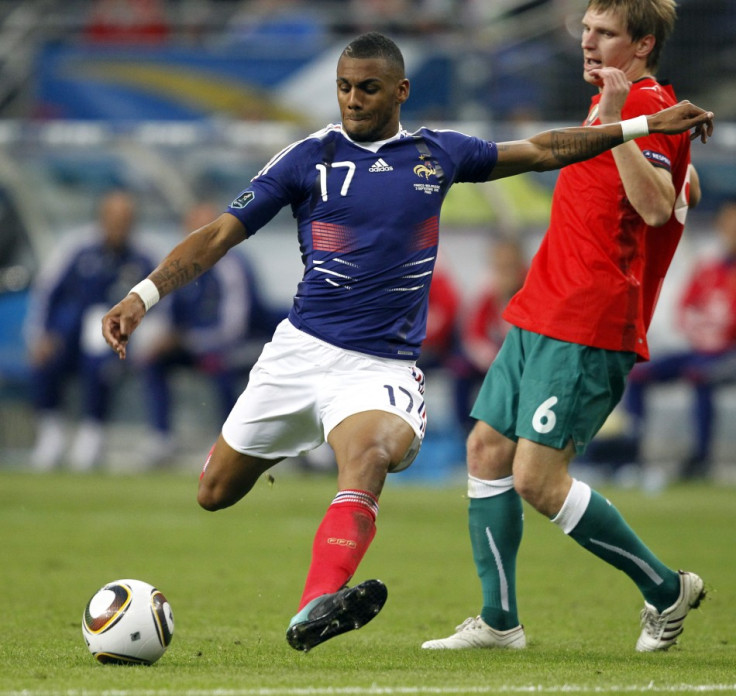 Arsenal are having one of their busiest and most expensive transfer seasons in recent history, having already confirmed the arrivals of German international Lukas Podolski and French striker Olivier Giroud. In addition, the club have also been linked with a £9mn bid for Corinthian's Brazilian midfielder Paulinho.
However, the long-rumoured potential transfer of Ligue 1 club Rennes' French central defensive midfielder, Yann M'Vila, continues to be as the one that got away. The Gunners were, at one stage, connected almost irrevocably with the 22 year old international but somewhere along the line either Arsene Wenger's interest waned or the club is concentrating on other signings for the moment.
So much so that club president Frederic de Saint-Sernin was quoted in an ESPN report as confessing Rennes had yet to receive a concrete offer, from any club, for their star. Rennes value M'Vila at something in the region of £15mn.
"We have agreed with him that he can be transferred this summer," Saint-Sernin explained, adding, "There are several big foreign clubs interested in him. We are not doing anything to prevent him leaving right now - there have not been any offers."
The president added that he would be delighted if M'Vila ended up staying at the club, emphasising his attachment to the player.
"He is our international, a player we greatly appreciate," he said, "He has spent his entire career at Rennes, from the training centre to the first-team, with [current Rennes coach] Frederic Antonetti giving him his start. Obviously, we look upon him with something more than endearment. He is a player with the greatest value for us, particularly in emotional terms."
An IBTimes UK report dating back to April suggested M'Vila was one of Wenger's primary targets and a fee of approximately £17mn was suggested. At that time it was also revealed the club had already had a £10mn bid rejected and the player himself had been quoted as being excited about linking up with his compatriot at the Emirates.
"If it is Wenger who asks you and wants you then of course that changes things," the player was quoted as saying in a report by The Sun.
M'Vila continued to be linked to the Gunners and other IBTimes UK reports suggested that despite interest, at the time, from Inter Milan and Real Madrid, it was only a matter of time before he signed for Arsenal. The Sun spoke of a £60,000 per week deal. M'Vila continued to express a desire to move to the Emirates and ESPN quoted him as saying he was aware of the interest from Wenger and he would be interested in moving.
"I have heard Arsenal are interested in me. I like Arsenal and I like the Premier League. I don't know what is happening with the clubs, but yes, I would be interested in the Premier League and Arsenal," ESPN quoted the midfielder as saying.
What Went Wrong?
One possible reason why the deal has not been concluded or even spoken about in recent days could be the incident involving the player's arrest. The Daily Mail reported the midfielder had been arrested for allegedly hitting a 17 year old boy. The player was released shortly after but it could be the incident led to Wenger re-thinking his decision. There was a similar incident involving M'Vila in January, 2010.