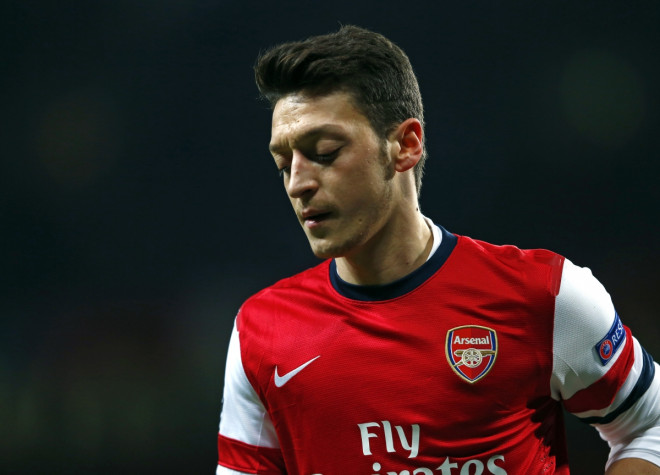 Bayern Munich captain Philipp Lahm believes Arsenal's Mesut Ozil will go on to become the best player in the Premier League next season.
The Germany international has come under intense criticism in recent months as he has struggled to deliver the same scintillating impact he regularly supplied following his club record arrival from Real Madrid last summer.
As a result, Ozil was left out of Arsene Wenger's starting line-up in Premier League games against Stoke and Sunderland but returned in their 4-1 win over Everton in the FA Cup quarter final on Saturday looking somewhere back to his best as he opened the scoring and provided another.
Ahead of Arsenal's second leg Champions League clash against Bayern, Ozil's international teammate Lahm has backed the Arsenal playmaker to continue his revival.
"Anybody who has played with Mesut knows what an exceptional player he is,' Lahm was quoted as saying by the Daily Mail. "He has been a success wherever he has played - and he is the dream for any attacking players - because he finds space and passes that very few players in the world are able to see.
"He is one of the most gifted and intelligent players in Europe - and I think his assist record says everything you need to know about him."
Ozil was on the receiving end of jeers from Germany fans as in last week's friendly against Chile but Lahm is unconcerned by the attacking midfielder's lapse in form and believes his qualities will see him rise to new levels.
"He will be a big threat in Germany we know that - Arsenal have many good attacking players and he will find them. A top level players ability will always come through," Lahm continued.
"Mesut is in a new league - but next season he can be the best player in England. He has the attitude and desire to do that."