Former Arsenal midfielder Paul Merson believes that Arsene Wenger is showing sign of frustration after being handed a four game touchline ban for shoving the fourth official in their 2-1 win over Burnley. The Frenchman accepted the FA charge and requested for a personal hearing, following which the FA doled out the punishment, starting in their Gunners' FA Cup fourth round tie against Southampton.
The manager will miss their crucial Premier League clash against Chelsea at Stamford Bridge, along with home games against Watford and Hull City, which will have a massive say in their quest for the title. However, Merson believes that Wenger has been let off easily and someone like Jose Mourinho would have had to serve a harsher punishment if he had done what Wenger has been accused of doing.
The Gunners are currently second in the league, eight points adrift of leaders Chelsea and Merson believes that Wenger's frustration stems from the fact that no one considers them worthy of winning the title despite them being the nearest challengers to their London rivals. The contract situation over Alexis Sanchez and Mesut Ozil is something that is taking a toll on him.
"Arsene Wenger did the right thing accepting his FA charge for pushing a fourth official. But he's really been showing his frustration lately. And if Jose Mourinho had done what Wenger did, they'd probably be taking away his coaching badges, wouldn't they?" Merson said in his column with the Daily Star.
"Wenger's been in bust-ups before but I can't really remember him ever doing something like that before and I think it's just frustration. Arsenal are second but no-one is really talking about them as title winners, and I can't see them winning it if I'm being honest.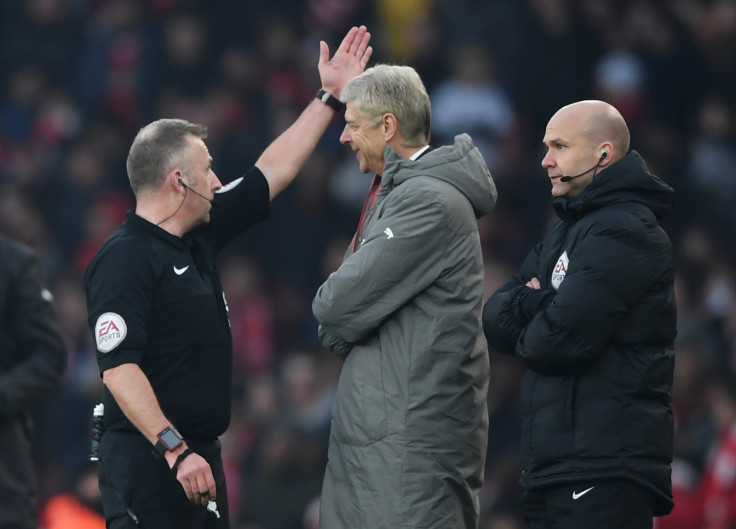 "You watch them and usually there are 12 or 13 times a season when they're breathtaking. I've not seen that too many times this season. They are going to the well too many times against sides they should be beating. People say that's showing character but these are teams you should be destroying," he added.