Arteta Reveals Importance of Flamini's Presence in Team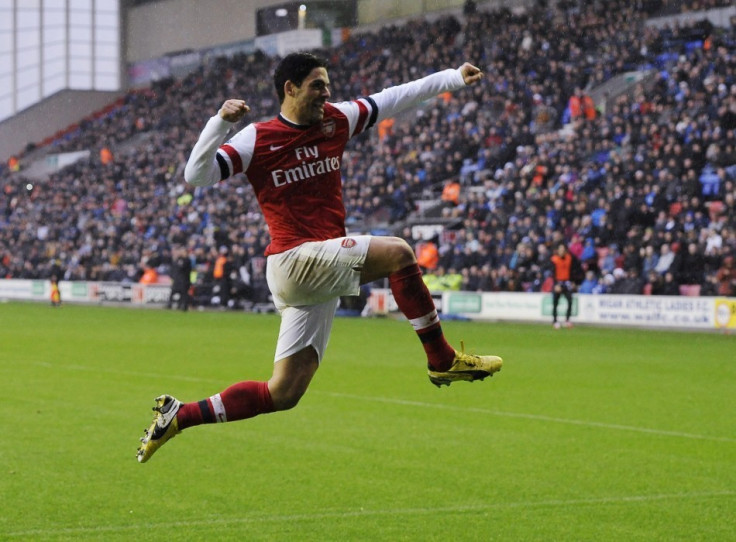 Mikel Arteta believes that the arrival of Mathieu Flamini into the squad has given Arsenal more options in the middle of the park.
The Frenchman, who left the Emirates in 2008, as a free transfer, signed for AC Milan where he spent five years with the Serie A club.
The midfielder came back to train with the Gunners at the beginning of this season but Arsene Wenger was impressed by his fitness and decided to sign him on a three-year contract. Since his return, he has been an impressive part of the Gunners side, holding the midfield and protecting the back four.
The midfielder has been paired alongside Mikel Arteta at times and has also partnered the likes of Jack Wilshere and Aaron Ramsey during the course of the season.
Arteta is appreciative of his midfield partner and insists that they need a wide varitey of players to challenge for trophies, of which Arsenal are currently active in three.
"I think it helps the team because we can rotate players and we can play differently. We can play with two [in midfield] and it gives us another option. No-one has been able to play every game this season. I think the league is getting more demanding... you need a big squad, you can't afford to have only 11 players," Arteta told www.arsenal.com.
Meanwhile, the Spaniard, who will celebrate his 32nd birthday in March believes that he still has a lot to offer to the club and that his age will not be a deciding factor in the run-in.
"When you get to know your body and you have more experience, you are able to learn and read the game better. It makes it easier for you and this is probably the time when I'm enjoying my football most, so I want to carry on. For me the age is only a number, I feel very good," the former Everton man said.
"There will be a day where you start to drop but for me personally now, if I can play every three days, I'd rather do that.
"You have to [adapt your game].Probably the way you look after yourself changes, the way you train... recovery, the way you eat, the way you rest," he concluded.
© Copyright IBTimes 2023. All rights reserved.