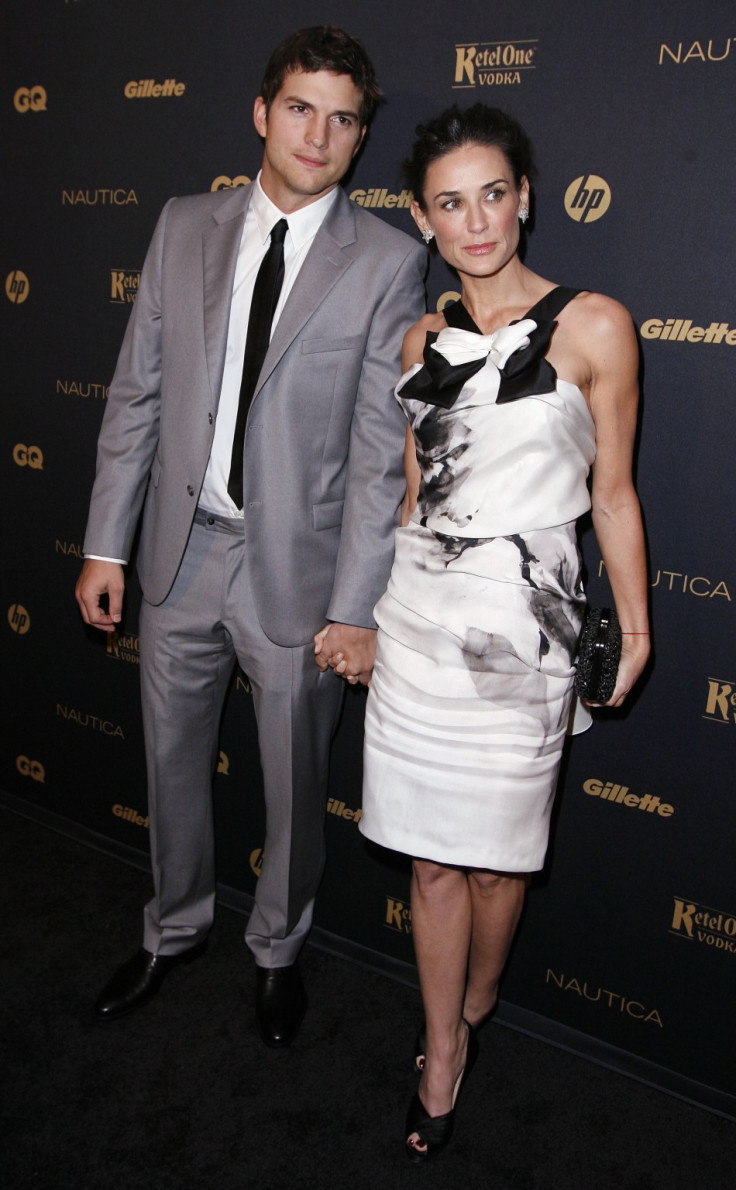 Demi Moore and Ashton Kutcher's marriage is rumoured to be over. According to Star magazine, they are divorcing and the alimony may cost up to $290 million.
While this is not the first time that rumours of Kutcher, 33, cheating on 48-year-old Moore have surfaced, apparently she has had enough. The couple have been living apart for a few months now, fuelling further speculations of a divorce.
Kutcher's latest fling was with 23-year-old Sarah Leal, according to Radar Online. The site reports they met Saturday during a night of Ashton's booze-fueled partying. His bodyguard is said to have taken Leal's mobile phone before she entered the hotel room.
Leal has since claimed that Kutcher slept with her after a night of boozing and hanging out with his friends at a San Diego night club. She added that Kutcher told her that "him [sic] and Demi Moore are separated and the public doesn't know yet."
Leal has contacted top lawyers in Hollywood and is looking for $250,000 for her version of the events, according to the Inquisitr.
Moore's tweets for some time also have been indicating a rift. Last Friday, she shared a quote, "When we are offended at any man's fault, turn to yourself study your own failings. Then you will forget your anger."
After that tweet she posted a picture of herself with her eyes closed, saying "I can see through you .... "
Earlier last week, Moore had posted a picture of a shattered heart along with the words: "2day can U feel some1 else's heart pain needs desires as U can feel your own? At the core we're all reaching 4 the same."