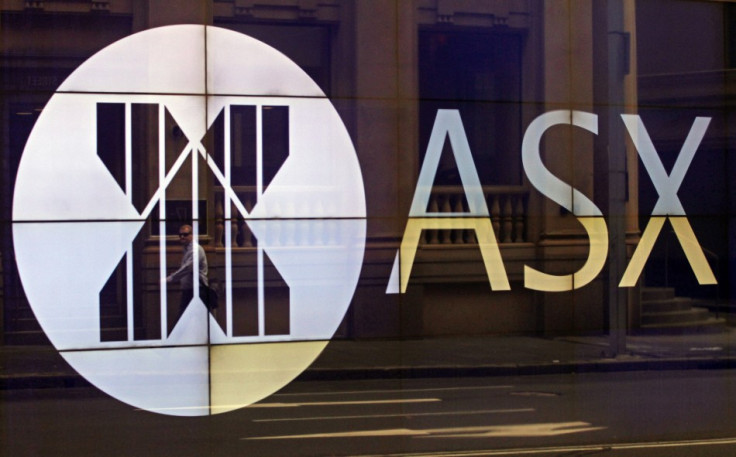 Asian equities have dropped to their lowest level in 2013 after Wall Street posted losses on concerns that the US Federal Reserve could prune its bond-buying programme.
The US Federal Reserve's massive asset buys have served as a major stimulus for markets but investors were worried that a potential rollback of the programme would suck out funds from the markets.
The MSCI's broadest index of Asia-Pacific shares outside Japan shed 0.8% to hit a six-month low.
Japanese shares moved between gains and losses as investors awaited a key policy speech by Prime Minister Shinzo Abe. The Nikkei fell 0.42% or 56.17 points to 13477.59.
China's Shanghai composite index shed 0.15% or 3.47 points to 2268.95.
Australia's S&P/ASX dropped 1.04% or 50.9 points to 4849.90 after the country reported lower-than-expected growth figures, pulling down banking stocks.
Australia's gross domestic product inched up 0.6% during the January-March quarter. On a seasonally adjusted basis, GDP was 2.5% higher than a year ago. Economists had on average expected a 0.7% quarterly increase and a 2.7% annual increase in GDP, according to a Dow Jones Newswires survey.
Australia is suffering from a lower demand for its commodities as it struggles to move away from mining-led growth.
South Korea's Kospi was down 0.97% or 19.31 points to 1970.17, while Hong Kong's Hang Seng was dropped 0.82% or 182.33 points to 22103.19, on course for its fifth loss in six trading sessions.
On 4 June, Wall Street ended lower after investors sold growth-focused stocks on rumors the Federal Reserve could taper the pace of its asset buys. The Dow fell 0.5% to 15,177.54. The S&P 500 index shed 0.55% to 1,631.38 at the end of day, but has added 14.4% this year. The Nasdaq Composite index ended 0.58% lower at 3,445.26.
In Japan, Exporter stocks retreated with the US dollar trading 0.30% lower at ¥99.7300 at 1:56 pm Japanese time.
Fast Retailing fell 3.3% even after reporting a more-than-10% increase in sales for the month of May at its Uniqlo stores.
Mitsubishi Motors dropped 3.2%. Sony shed 2.4%, despite a Nikkei newspaper report that would sell e-books for Apple Inc.'s iPhone and iPad in Japan from the second half of the current financial year.
Mitsubishi UFJ Financial Group was down 1.2%, while Mizuho Financial Group shed 0.5%.
In Hong Kong, Ping An Insurance Group was down 0.8% while China Construction Bank shed 0.5%. The firms lost 0.4% and 0.2% in Shanghai.
In South Korea, Samsung Electronics inched up 0.4% after the US International Trade Commission ruled in favor of the company in a patent dispute, and against Apple Inc, banning older iPhone and iPad models.
Car maker Hyundai Motor dropped 1.9%, while Kia Motors fell 1.5%, pulled down by Wall Street's poor performance on 4 June.
In Sydney, Westpac Banking dropped 1.9% while Commonwealth Bank of Australia fell 1.2%.
Iron-ore miner Fortescue Metals Group gained 1.5% following an increase in ore prices.