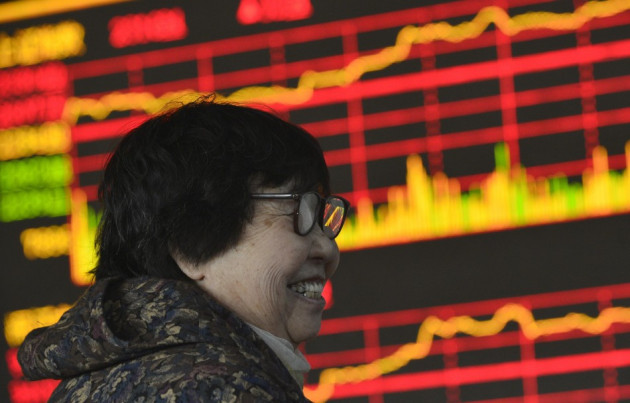 Asian markets traded mixed in the morning as investors remained cautious on some positive US corporate earnings and economic indicators ahead of the Federal Reserve's two-day meet.
The Japanese benchmark Nikkei average traded 0.75 percent or 81.02 points to 10905.33 while South Korea's KOSPI was up 0.82 percent or 15.92 points to 1955.63. Australia's S&P/ASX added 0.99 percent or 47.80 points to 4883.00, opening after a long weekend.
Chinese stocks retreated from yesterday's gains. The Shanghai Composite Index slipped 0.03 percent or 0.60 points to 2345.91. Hong Kong's Hang Seng eased 0.08 percent or 20.10 points to 23651.78.
Wall Street had ended lower earlier as investors booked profits from the previous week's rally. Fourth quarter corporate earnings continued to remain in focus. Earth-moving equipment maker, Caterpillar's weak quarterly results met analysts' expectations, but raised concerns on the outlook.
The internet giant Yahoo reported net revenue that gained 4 percent year-on-year on the back of improved search advertisement earnings. The company forecasted a modest performance pickup in the current year, but warned that the road ahead was not easy.
Meanwhile, official data showed that US core durable goods orders saw a 4.6 percent jump in December.
The US Federal Reserve is set to meet for a two-day policy meet this week. Other economic indicators, including fourth quarter gross domestic product and employment data, will be released this week as well.
South Korean markets rebounded from the recent weak sentiments after Bank of Korea said that an index tracking manufacturer's confidence for February rose to 72 from 70 for January. The won firmed 0.2 percent to 1,090.82 per dollar, breaking a four-day fall.
Major Movers
Commodity stocks traded higher in Tokyo after oil prices climbed to its highest in almost four months. Inpex Corp was up 4.34 percent while Pacific Metals and Kobe Steel gained 4.11 and 3.88 percent respectively. KDDI Corp climbed 3.31 percent after the company reported improved quarterly results.
Financial firms traded lower in Hong Kong. Industrial and Commercial Bank of China slipped 2.35 percent following reports that Goldman Sachs plans to sell its stake worth $1bn in the lender. Bank of Communications was down 1.08 percent.