Asian markets: China gains as ECB hints at more monetary easing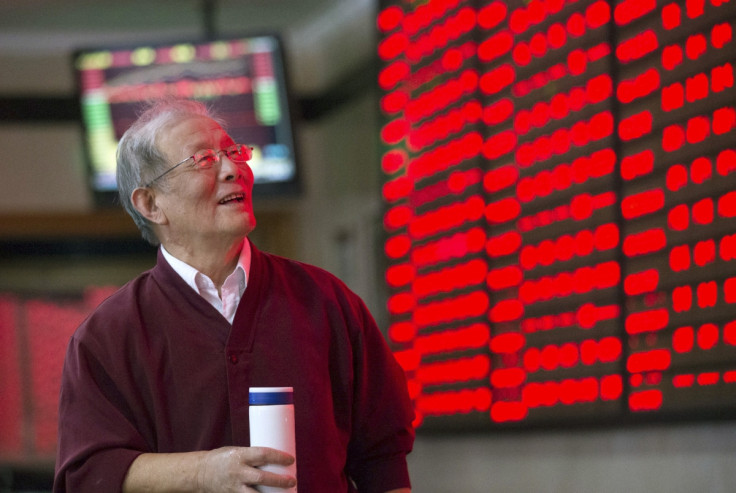 Asian stock markets were trading higher for the day. They followed the positive close on the Wall Street and the European exchanges overnight, which got a boost from the European Central Bank (ECB) that hinted at more monetary easing. Oil prices too were trading higher during Asian trading hours.
While the Dow Jones Industrial Average closed higher by 0.74% at 15,882.68 on 21 January, London's FTSE 100 too gained by 1.77% to close at 5,773.79 overnight.
ECB President Mario Draghi gave strong hints of more easing within months. He said the central bank would review its stance on the monetary policy in March because of the declining growth and inflation prospects. Uwe Parpart, managing director at Reorient Financial Markets, opined that the central bank could cut the deposit rates by another 10 or 20 basis points.
China's Shanghai Composite Index was trading higher by 1.48% at 2,923.21; Hong Kong's Hang Seng was trading at 19,084.28, up 2.92%; Australia's S&P/ASX 200 was up 1.07% at 4,916; South Korea's KOSPI was trading at 1,873.83, up 1.81%; India's CNX Nifty was trading higher by 1.83% at 7,409.80; and Japan's Nikkei225 was at 16,927.32, up 5.68%.
Nicholas Smith, a strategist at CLSA who opined that this was just a temporary bounce back in the markets, said: "We're seeing a really nice bounce today as lots of people close their short positions but that doesn't necessarily mean we've seen the bottom. It's tough to know when a panic is going to subside but it does look like we're starting to get there."
Among commodities, oil prices which have remained under pressure after international sanctions against Iran ended, reversed into the green during Asian trading hours with WTI crude oil trading higher by 3.25% at $30.49 a barrel and Brent Crude trading up by 1.06% at $30.31 a barrel.
© Copyright IBTimes 2023. All rights reserved.