Asian markets: China's Shanghai Composite Index holds up as oil slips below $30 a barrel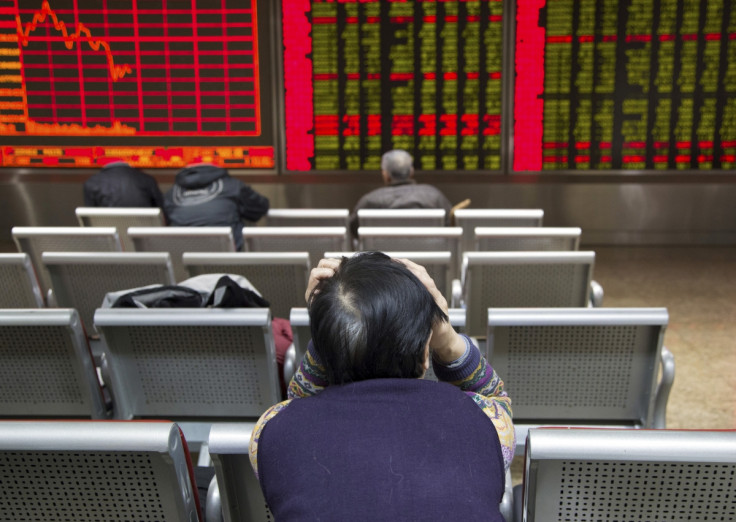 Stock markets across Asia were trading weak for the day with shares falling to their lowest levels since late 2011. This was on the back of another sell-off on Wall Street on Friday (15 January) and oil prices declining to sub-$30 a barrel in Asian trading hours, further adding to the worries about a global economic downturn.
Chotaro Morita, chief fixed income strategist at SMBC Nikko Securities, said: "The fact that US and European shares fell below their August lows, failing to sustain their rebound, is significant. We are coming to a stage where we need to consider the risk of recession in the global economy."
China's Shanghai Composite Index which was volatile swinging between gains and losses was trading marginally higher by 0.08% at 2,903.33. Some analysts believe that Chinese equities may worsen as Beijing is set to release its 2015 fourth-quarter gross domestic product (GDP) numbers tomorrow (19 January), which are widely expected to be below its guidance. Vishnu Varathan from Mizuho Bank said China missing its GDP guidance of 7% will be "an excuse to sell".
In the rest of Asia, Hong Kong's Hang Seng was down 1.11% at 19,304.76, Australia's S&P/ASX 200 was trading lower by 0.72% at 4,857.50, South Korea's KOSPI was down 0.16% at 1,875.88, India's CNX Nifty was trading lower by 0.34% at 7,412.45 and Japan's Nikkei 225 was down 1.50% at 16,890.55.
Among commodities, oil prices, which have been on the decline following excessive supply, continued to fall in Asian trading hours, with WTI crude oil trading lower by 0.85% at $29.17 a barrel, while Brent crude was down 0.93% at $28.67 a barrel.
While Standard Chartered recently warned that oil prices could slide to $10 a barrel, Fereidun Fesharaki, the Iranian chairman of Facts Global Energy (FGE), opined that oil prices could fall to $25 a barrel by March as Iran is expected to begin increasing its oil production soon following the removal of international sanctions.
© Copyright IBTimes 2023. All rights reserved.