Asian markets: China gains following positive Wall Street close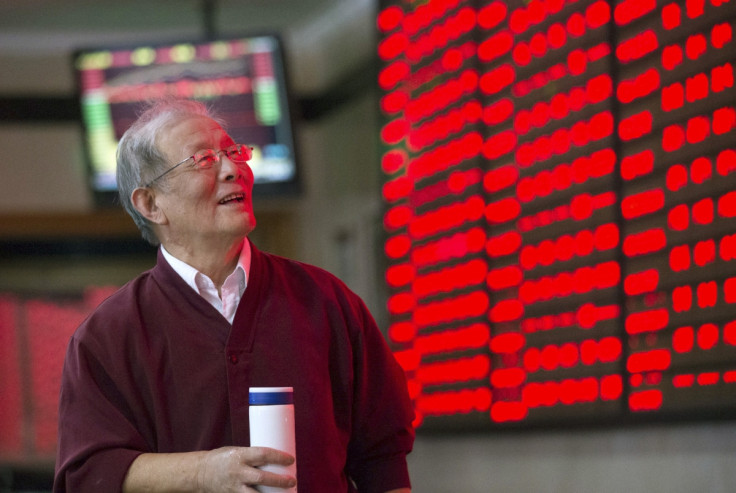 Asian stock markets rallied to a seven-week peak on Thursday, 3 March with China's Shanghai Composite Index trading higher by 0.47% at 2,863.14 at 5.43am GMT. This followed a positive close overnight on Wall Street following upbeat US jobs data. Asian markets also seem to have got a boost because of the rally in the prices of some commodities such as copper and iron ore.
Nicholas Smith, a strategist at CLSA said: "Value is starting to snap back and some sectors that pretty recently were hanging around all-time lows are showing signs of life. The general updraft in oil is helping confidence as well. Investors aren't yet ready to take on a lot of risk, but they are adding to their positions."
Despite this bounce back, Justin Fabo, a senior economist at Australia and New Zealand Bank was of the opinion that the global outlook was still weak. "China has huge potential to roil markets as the nation navigates a difficult structural transition. Asian trade, traditionally a bellwether for global growth, is in recession" Fabo said.
Going forward, investors have next week's policy meeting of the European Central Bank to look out for. The outcome of this meeting could disappoint investor expectations for aggressive easing, just as it did in its December 2015 policy meeting. "Risk is being repriced, and the ability of central banks to keep pulling rabbits out of the hat is now pretty limited" Fabo said.
Indices in the rest of Asia traded as follows on 3 March at 5.53am GMT:
| | | | | |
| --- | --- | --- | --- | --- |
| Country | Index | Price | Up/Down | %Change |
| Hong Kong | Hang Seng Index | 19,903.01 | Down | 0.50% |
| Japan | Nikkei 225 | 16,890.36 | Up | 0.86% |
| South Korea | KOSPI | 1,953.25 | Up | 0.28% |
| India | CNX Nifty | 7,441.95 | Up | 0.99% |
| Australia | S&P/ASX 200 | 5,081.10 | Up | 1.19% |
Meanwhile, overnight, the Dow Jones Industrial Average closed at 16,899.32, up 0.20%, while the FTSE 100 closed lower by 0.09% at 6,147.06 on 2 March.
Among commodities, crude oil, which has been declining for the past 18 months due to supply exceeding demand, saw an uptick. WTI crude oil was trading 0.35% higher at $34.78 (£24.70, €32.03) a barrel, while Brent was up 0.16% at $36.99 a barrel at 6am GMT on 3 March.
This follows the Standard Chartered warning earlier in the year that oil prices could slide to $10 a barrel. The bank had said in January that oil prices will not bottom out until "money managers in the market conceded that matters had gone too far".
© Copyright IBTimes 2023. All rights reserved.