Asian Markets Gain, Bank of Japan Signals Further Monetary Stimulus
Positive indicators from US and China encourage investors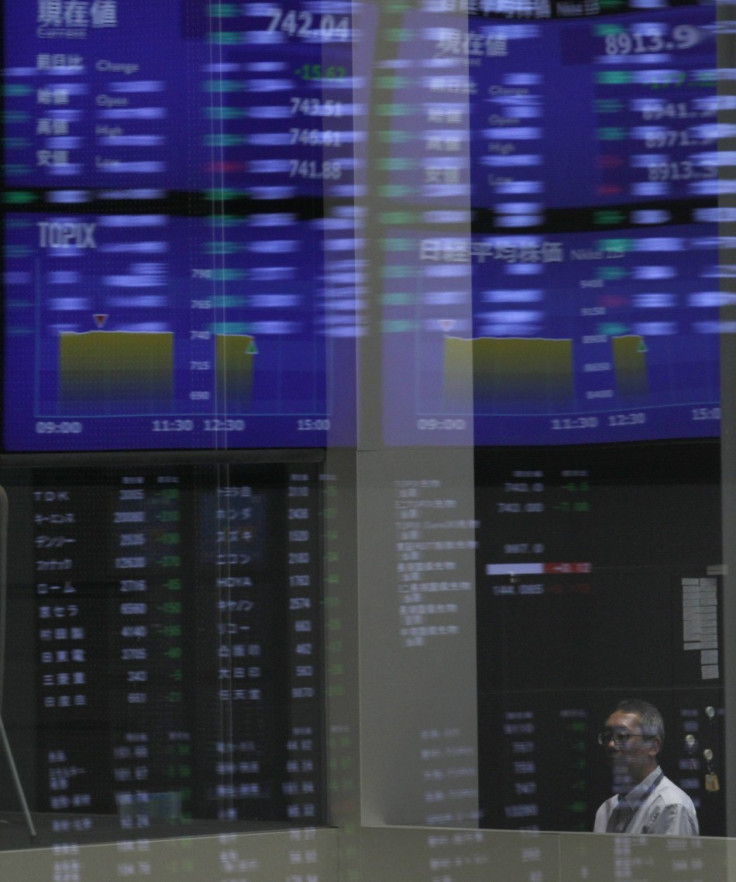 Most Asian markets have ended higher as investors remain positive on better economic indicators from the US and China, along with signs of further monetary aid measures from the Bank of Japan.
Japan's Nikkei ended 1.13 percent or 100.90 points higher at 9055.20. South Korea's KOSPI was up 0.55 percent or 10.54 points to 1924.50.
Hong Kong's Hang Seng gained 0.21 percent or 46.45 points at 21810.23. China's Shanghai Composite index slid 0.68 percent or 14.41 points to 2101.58.
India's Bombay Stock Exchange Sensex traded 0.33 percent or 62.34 points higher to 18772.36 at 09:22 GMT.
Investors were encouraged early in the day after the HSBC Purchasing Managers Index showed that China's manufacturing activity was improving. However, concerns on the sustainability of the recovery pulled Chinese stocks lower.
News from US overnight was positive as well. Official data had showed that new home sales in the world's largest economy jumped 5.7 percent to 389,000, the highest in more than two years.
Meanwhile, the Nikkei reported that the Bank of Japan will consider boosting its asset purchase programme by 10 tn yen at its upcoming policy meet, encouraging investors. The yen weakened against the dollar and the euro, sending exporters' stocks up.
Major Movers
Automobile firms gained in Tokyo. Toyota ended 1.29 percent higher, while Honda and Nissan gained 1.37 and 1.88 percent respectively.
Shares of mobile carrier KDDI and trading firm Sumitomo were up following reports that the two companies have offered to buy out Jupiter Telecommunications.
Electronics major Sharp ended 4.19 percent down after the Nikkei reported that the company could post up to 400 bn yen loss for the first half.
Utility shares gained in Hong Kong. China Resources Power Holdings was up 2.69 percent while Power Assets gained 1.08 percent. China Shenhua Energy was up 0.46 percent.
Shares of oil major Cnooc were up 1.37 percent after the company posted a 5.2 percent jump in quarterly revenue and upgraded its output target.
Shares of Hyundai Motors were up 3.90 percent after the company posted moderately better than expected quarterly net profit.
Samsung electronics, which won a legal dispute against rival Apple in the Netherlands, gained 1.69 percent.
Automobile stocks were down in Shanghai. Shenyang Jinbei Automotive fell 10.08 percent while Songliao Automobile dropped 9.25 percent. Dongfeng Automobile slid 5.93 percent.
In India, automobile shares traded higher. Hero gained 1.59 percent, while Mahindra & Mahindra and Bajaj were up 0.94 and 0.64 percent.
© Copyright IBTimes 2023. All rights reserved.