Asian Shares Mixed While Japanese Stocks Climb on Stimulus Hopes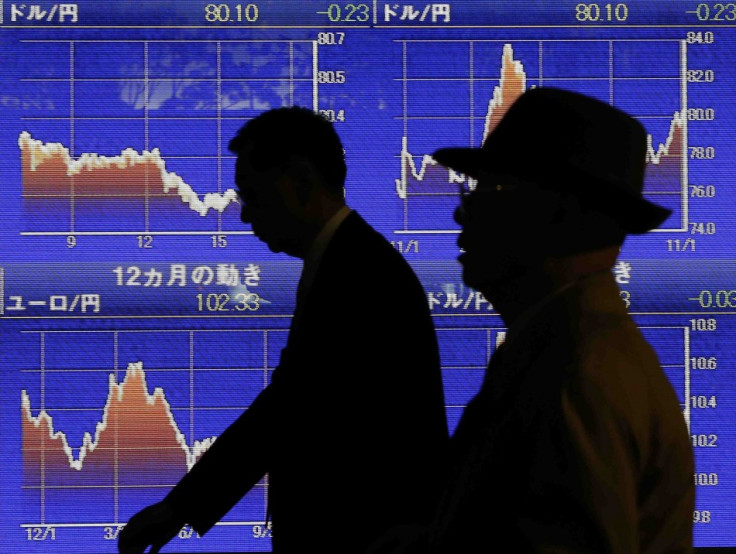 Asian stocks traded mixed in the morning amid persisting US budget talks concerns, but Japanese stocks surged ahead as the Yen dipped to its lowest level in about two years against the Dollar.
The Nikkei gained 1.37 percent or 140.13 points to 10370.49 while South Korea's KOSPI was down 0.25 percent or 5.03 points to 1977.22. Hong Kong's Hang Seng Index rose 0.41 percent or 92.55 points to 22633.73. China's Shanghai Composite Index slipped 0.29 percent or 6.37 points to 2212.76.
Worries over the US 'fiscal cliff' talks continued to dominate investor sentiments in Asia as the year-end deadline to reach an agreement nears on the proposed $600bn spending cuts and tax hikes.
US President Barack Obama has cut short his holiday and returned to restart the talks and the White House has asked the Republicans not to reject a resolution in the Congress. House of Representatives Speaker John Boehner has asked the Senate to pass its own legislations.
Weeks of political wrangling over the issue had seen the stock markets swing between losses and gains, but traders had largely remained optimistic that a deal will be struck before time runs out. The latest developments in the discussions seem to indicate that efforts to settle the differences have resumed.
Japanese traders continued to remain upbeat as the Yen extended its weak run against the greenback on stimulus hopes as the newly elected Liberal Democratic Party leader Shinzo Abe took office as the prime minister.
LDP's pro-stimulus, pro-business approach is seen positive for the Japanese economy, which remains technically in recession. Growth had shrunk 0.9 percent in the third quarter and is expected to remain weak in the final months of the year.
"A strong economy is the source of energy for Japan. Without regaining a strong economy, there is no future for Japan,'' Abe said in a press conference, terming his government a "crisis breakthrough Cabinet".
Meanwhile, official data from China's statistics bureau showed that the country's industrial profits increased in November, underscoring speculations that the economy is back on growth track.
Major Movers
Metal firms traded higher in Tokyo. Nippon Light Metal Holdings Company gained 8.51 percent while Nisshin Steel Holdings Company was up 6.48 percent.
Automobile-related manufacturer Duck Yang Industry and Chinyang Poly Urethane Company traded lowest in Seoul, down 9.80 and 5.40 percent respectively.
© Copyright IBTimes 2023. All rights reserved.