Asian Markets Open Higher Despite Concerns on Spanish Bailout
Automobile firms gained in Tokyo triggered by positive US sales figures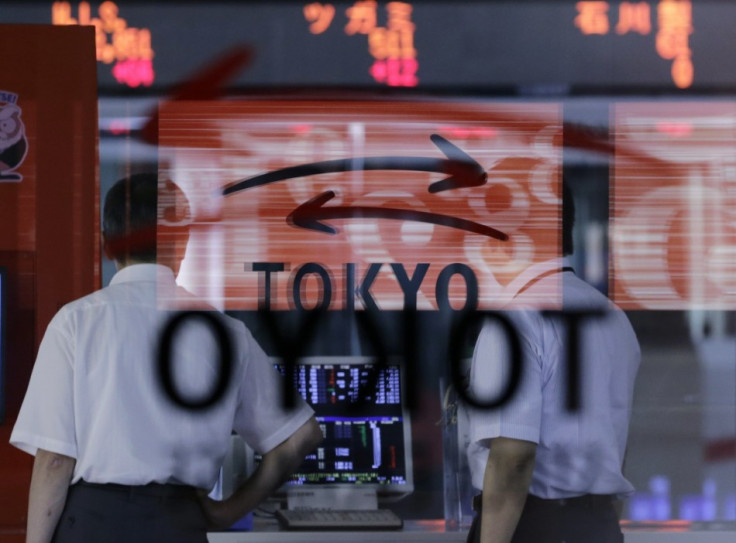 Most Asian markets gained as traders looked beyond eurozone woriies including Spanish bailout delays and Greece's promises for stronger austerity measures.
Nikkei was up 0.10 percent or 9.05 points to 8795.10 at 03:56 GMT while South Korea's KOSPI eased marginally by 0.01 percent or 0.18 points to 1996.03.
Hong Kong's Hang Seng Index rose 0.65 or 135.51 points to 20975.89, opening after a long weekend. China's Shanghai stock exchange remains closed for the mid-Autumn festival this week.
Apparels firm Fast Retailing Co. performed the best in Tokyo, gaining 4.22 percent, following reports from Nikkei that the retailer is set to generate record earnings in annual group sales.
Shares of automobile majors were up on better September sales figures in US, setting hopes for a revival of the industry. Toyota Motor Corp, which posted a 42 percent increase in sales, was up 1.20 percent while Honda which posted 31 percent rise in sales, gained 0.21 percent.
Suzuki Motor Corp also gained 2.40 percent while heavy vehicles manufacturer Hino Motors climbed 4.10 percent.
However, shares of Nissan Motors fell 0.76 percent after the company said that its US sales slid 1.1 percent in September.
Steel maker Daiyang Metal was the major loser in South Korea, tumbling 14.62 percent, followed by diesel engine components manufacturer STX Metal which fell 8.43 percent.
Hong Kong's major gainers were Cathay Pacific Airlines which climbed 3.65 percent and financial services firm AIA Group Ltd, up by 1.73 percent.
Concerns on eurozone debt crisis continue to linger as Spanish Prime Minister Mariano Rajoy said that the country may not seek international aid immediately. Spain is now the focus of the debt crisis as it tries to control public deficit while falling more into recession.
"Last night was a mixed bag of confusion centred on Spain's prospects of requesting a bailout," said Justin Harper, market strategist at IG Markets.
Greece is continuing its negotiations with foreign lenders over the disputed austerity cuts worth two billion euros as the country struggles to strike a deal before the eurozone ministers' meet next week.
Earlier this week, the Greek government had announced an austere 2013 budget as the country faces its sixth year in recession. Protests against the proposed plans continue in the streets, raising concerns on the administration's ability to control the crisis.
© Copyright IBTimes 2023. All rights reserved.