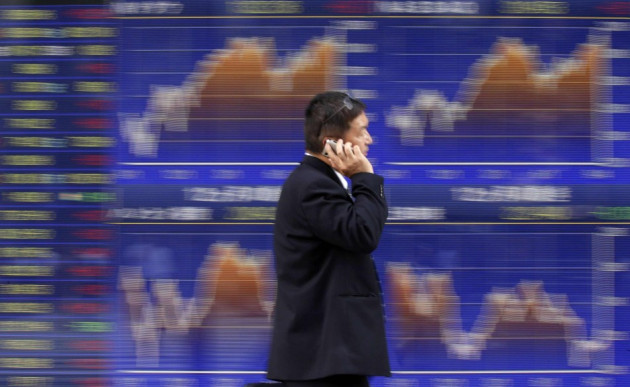 Hopes of a consensus on the US 'fiscal cliff' continued to push Asian markets ahead, but concerns on the eurozone persisted after a ratings agency downgraded France.
Japan's Nikkei traded 0.10 percent or 8.88 points higher to 9162.08 at 02:55 GMT while South Korea's KOSPI gained 0.55 percent or 10.29 points to 1888.39.
Hong Kong's Hang Seng index rose 0.88 percent or 187.51 points to 21449.57. China's Shanghai Composite index was up 0.04 percent or 0.87 points to 2017.85.
Global investors remained confident of the US economy after President Barack Obama and the congressional leaders said that a solution to the fiscal crisis could be reached soon. US and European markets had ended higher overnight.
"President Obama is keen on taxing America's rich more while shying away from the middle classes," said Justin Harper, market strategist at IG Markets in Singapore.
"Much is still to be decided but for now lawmakers are willing to find common ground to avert the fiscal cliff and prevent the US economy slipping back into recession".
Concerns on the eurozone returned after the ratings agency Moody's slashed France's credit rating from AAA to AA1 and maintained a negative outlook. The agency cited the country's lagging economic growth, risk of Greek exit from eurozone and the chances of contributing to the bailout of other struggling nations as the reason for the decision.
But hopes that Greece will receive its much-needed bailout funds as the eurozone finance ministers meet later in the day encouraged investors. Athens had earlier passed an austerity package and a stiff budget in order to convince lenders to unlock the funds.
Japanese stocks settled, pausing the sharp gains made earlier, as Bank of Japan refrained from further monetary easing measures after a policy review meeting. Traders continue to remain relatively positive ahead of the 16 December elections.
Major Movers
Transportation firm Mitsui O.S.K. Lines and machinery parts maker NTN Corporation were the major gainers in Tokyo, up 4.06 and 4.23 percent respectively
Apparel manufacturer Avista and automobile parts maker Yeong Hwa Metal Company were the top gainers in Seoul, gaining 14.90 and 14.72 percent respectively.
In Hong Kong, telecommunication firm Tencent Holdings gained the most, up 2.85 percent, followed by financial firm HSBC Holdings, which rose 1.81 percent.
Chemical firm Jiangsu Zhongda New Material Group Company and property major CRED Holdings Company gained most in Shanghai, up 10.12 and 9.97 percent respectively.