Asian Markets Down After Japanese Exports Decline
US quarterly earnings discourage investors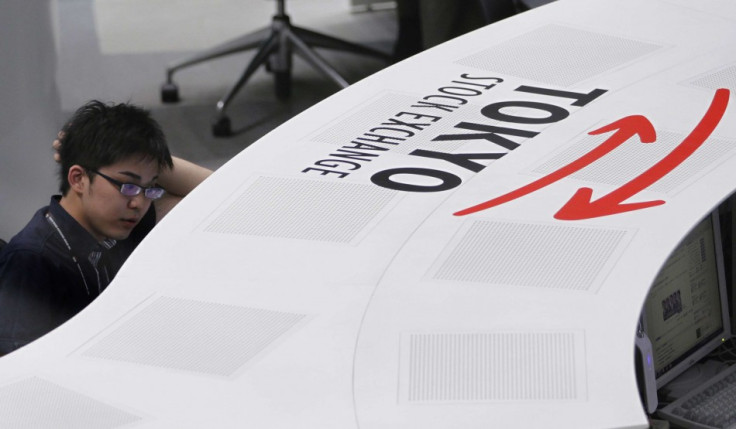 Most Asian markets have dropped after disappointing earnings reports from some of the major US companies and a worse than expected drop in Japanese shipments.
Japan's Nikkei average dropped 0.05 percent or 4.32 points to 8998.36 at 05:55 GMT. South Korea's KOSPI slid 0.52 percent or 10.12 points to 1933.72.
China's Shanghai Composite index slid 0.46 percent or 9.74 points to 2118.56. Hong Kong's Hang Seng was higher by 0.12 percent or 26.75 points to 21578.51.
US markets ended the previous week in the red after major firms such as fast food retail chain McDonald's and electronics major General Electronics (GE) posted weaker than expected quarterly profits. Earlier, technology majors Google and Microsoft had also posted weak earnings, pulling down investor sentiments.
"This week the earnings season continues with Caterpillar, UPS, Apple and Merck among the bellwether stocks announcing their results," said Justin Harper, market strategist at IG Markets, Singapore.
"But the picture looks pretty bleak for corporate America and is tugging at the prospects for the global market."
Investors in Japan were disappointed after official data showed that the country's exports fell more than expected, by 10.3 percent year on year in September. Shipments to China, a point of focus following the bitter territorial dispute between the two countries, dropped 14.1 percent from the previous year. Exports to the crisis-stricken eurozone were down 21.1 percent.
Market players were also cautious on the eurozone even though Spain and Greece are expected to receive international aid. Reports suggest that decisions on the bailouts will be taken when eurozone heads meet early next month.
Exporters Down
Shares of exporters dropped in Tokyo. Watchmaker Citizen Holdings dropped 2.53 percent while Pioneer Corp fell 1.05 percent. Sony Corp and Panasonic were down 0.81 and 0.19 percent respectively. Camera manufacturer Canon slid 0.34 percent.
Construction machinery manufacturer Komatsu fell 2.68 percent. Kawasaki Heavy Industries and Fuji Heavy Industries were down 1.69 percent and 0.51 percent.
Shares of metal cutters maker Amada were down 1.20 percent after the group slashed its earnings forecast for the fiscal year.
Sharp jumped 7.38 percent following reports that the company has initiated talks with companies such as Hewlett Packard on supply of LCD displays.
However, the dollar and euro gained moderately against the Yen, giving a positive outlook for Japanese exporters.
Automobile majors made losses in Seoul. Shares of Hyundai were down 0.87 percent while those of Kia dropped 1.35 percent.
In Hong Kong, computer manufacturer Lenovo was down 1.27 percent. iPhone manufacturer Foxconn Holdings fell 2.68 percent.
Metal producers Aluminum corp of China and Jiangxi Copper fell 0.98 and 1.79 percent in Shanghai.
© Copyright IBTimes 2023. All rights reserved.