Asian Stocks Pick Up on Global Economic Outlook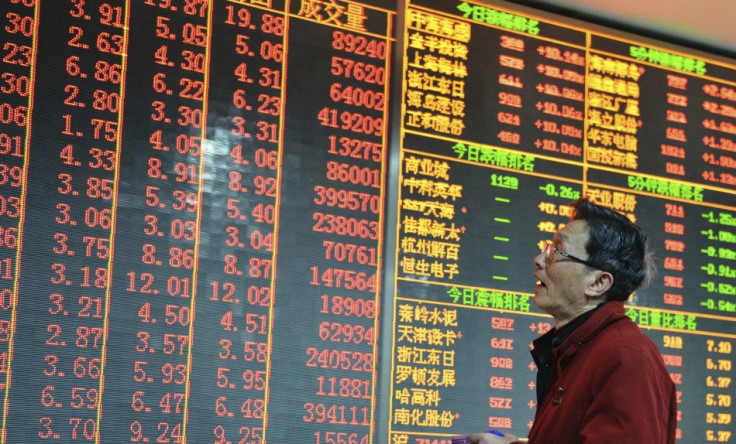 Most Asian markets gained in the morning as a strong global equity market performance and the yen's movements boosted economic optimism across the region.
Japan's Nikkei traded 0.78 percent or 88.96 points higher to 11461.30 while South Korea's benchmark KOSPI index rose 1.23 percent or 24.33 points to 2010.16. Australia's S&P/ASX 200 gained 0.30 percent or 15.30 points to 5097.20.
In China, the Shanghai Composite Index added 0.39 percent or 9.19 points to 2373.72 while Hong Kong's Hang Seng gained 0.20 percent or 45.48 points to 23189.39.
"Global stock markets got back to winning ways last night as stronger-than-expected German business confidence lifted the mood," said Jason Hughes, market strategist at IG Markets in Singapore.
"Wall Street once again hit fresh five-year highs, a pattern likely to be repeated in the short-term, as US equities peaked at levels not seen since October 2007".
The S&P 500, which has gained 7 percent thus far this year, added 0.7 percent in the previous session. The Dow Jones Industrial Average rose 0.4 percent while the NASDAQ ended 0.7 percent higher.
The yen returned to its bearish note early in the day after snapping its gain in the previous session on concerns that the Japanese government may not resort to foreign bond purchase plans as previously thought. The dollar rose 0.2 percent to trade at 93.71 yen, close to the 33-month high of 94.46 yen it reached earlier this month.
But the Japanese currency showed signs of strength after official reports showed that Japanese exports accelerated at a quicker pace than estimated, as shipments to its biggest market China improved after the recent territorial dispute. However, despite the improved exports, Japan's trade deficit hit an all-time record of 1.63tn yen.
The bearish sentiments that had haunted South Korean stocks in recent times eased after the yen firmed, pushing the benchmark index higher. The Japanese currency's plunge, which has helped the country's exporters, has had a negative impact on South Korean companies.
Major Movers
Some of the major electronic firms traded higher in Tokyo. Shares of Panasonic were up 3.01 percent while those of Canon gained 2.43 percent.
Automobile major Toyota Motors rose 1.90 percent after the Nikkei Business daily reported that the company planned to increase its domestic output more than previously estimated. Sony Corp gained 1.48 percent as traders anticipated the company unveiling its Play Station 4 at a planned event.
Consumer-oriented stocks gained in Hong Kong. Li & Fung rose 1.16 percent while Belle International Holdings added 1.78 percent.
South Korean exporters gained. Heavyweight Samsung was up 2.48 percent while automobile majors Hyundai and Kia traded 2.38 and 1.30 percent respectively.
© Copyright IBTimes 2023. All rights reserved.