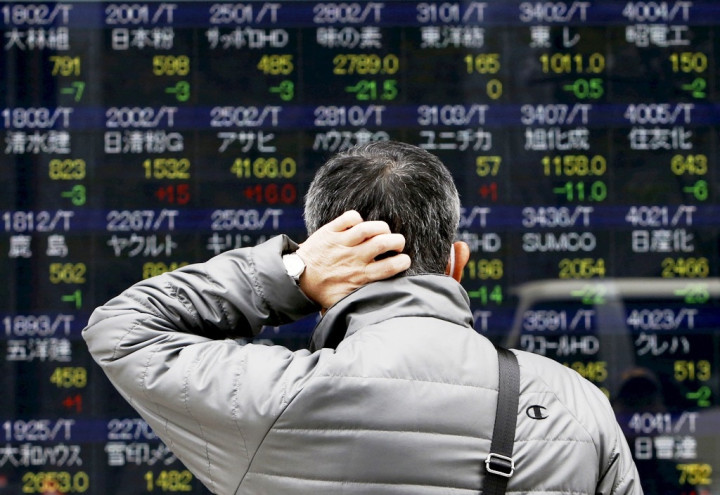 Mainland Chinese shares fell sharply on 7 July despite government efforts to pump up slumping prices, while other Asian markets were mixed.
The Shanghai Composite Index was down 3.1% to 3,655.65 at 5am GMT.
This was despite state-owned brokerages pledging CN¥120bn (£12.41bn, €17.54bn, $19.33bn) towards a stabilisation fund to prop up falling prices.
Chinese shares have been plummeting for three weeks, shedding 28% of their value since 12 June. Nearly £2tn has been wiped off the country's stock market.
Hong Kong's Hang Seng Index was down 1.4% to 24,861.58 in 7 July trading, while South Korea's benchmark KOSPI fell 1% to 2,032.08.
On Sunday (5 July), Greek voters rejected more austerity measures from the country's creditors in a referendum. The surprise result sparked a sell-off in the Asian markets on 6 July as investors braced for further financial turmoil in Europe.
Markets will be keeping a close eye on the emergency meeting of eurozone leaders in Brussels later on 7 July, where the Greek government is expected to unveil new proposals to combat its debt crisis.
Meanwhile, Japan's benchmark Nikkei was up 1.4% to 20,398.92, recovering more than half its losses in the previous session.
Australia's S&P/ASX 200 Index was up 1.6% to 5,564.60, as the country's central bank kept interest rates at a record low of 2% as expected.
Reserve Bank of Australia governor Glenn Stevens said in a statement that low interest rates were necessary to stimulate an economy operating at a rate "somewhat below its longer-term average".
"Credit is recording moderate growth overall, with stronger borrowing by businesses and growth in lending to the housing market broadly steady over recent months," he said.
Elsewhere, shares of South Korean tech giant Samsung Electronics were trading higher by over 1% despite its earnings guidance for the second quarter falling short of analyst expectations.