Asian markets round-up: Most bourses drop after US Fed signals 2015 rate hike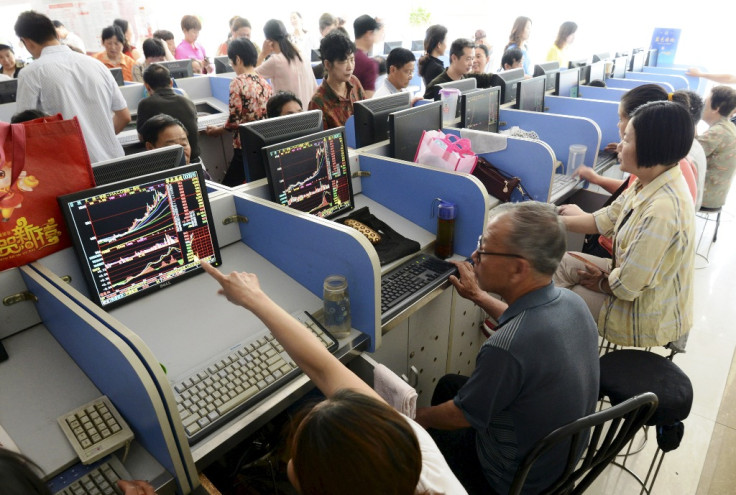 Asian markets outside India and South Korea traded lower on 18 June, a day after the US Federal Reserve said the American economy was strong enough to endure an interest rate hike later in the year.
The Japanese Nikkei finished 1.13%, or 228.45 points, lower at 19,990.82.
The Shanghai Composite finished 3.67%, or 182.54 points, lower at 4,785.36.
Hong Kong's Hang Seng finished 0.22%, or 59.13 points, lower at 26,694.66.
Australia's S&P/ASX 200 finished 1.26%, or 70.50 points, lower at 5,524.90
South Korea's Kospi Composite finished 0.34%, or 7.02 points, higher at 2,041.88.
India's S&P BSE Sensex finished 1.06%, or 283.17 points, higher at 27,115.83.
Capital Economics said in a note to clients: "[17 June's] statement by US Fed officials suggests that the FOMC is still on course to raise interest rates at September's meeting. EM financial markets have taken this in their stride today and, broadly speaking, we think this is justified.
"However, a handful of EMs do look vulnerable, particularly if Fed tightening sparks jitters in the markets and a sharp rise in Treasury yields."
Market movements
The Nikkei dropped to its lowest level since 19 May, pulled down by banks, carmakers and insurers.
Capital Economics said in a separate note: "Even if the government goes ahead with the sales tax that is currently scheduled for 2017, we think it will struggle to reduce the budget deficit much further. Rather than more fiscal reforms, the only plausible solution to Japan's debt problem is for policymakers to do all they can to boost domestic demand and push up inflation."
The Shanghai Composite finished at a two-week low amid a flood of new floatations. Eleven firms including brokerage giant Guotai Junan Securities started taking investor subscriptions for their initial public offerings (IPOs), Reuters reported, with nine more due to follow suit on 19 June.
The Hang Seng finished a tad lower after Hong Kong's legislature rejected a Beijing-based electoral reform plan on how to select the city's next leader.
Elsewhere, the ASX witnessed a broad-based sell-off.
Company stocks
In Tokyo, Mizuho Financial Group lost 2.29%.
Nissan Motor and Suzuki Motor lost 2.33% and 2.40% respectively, following news that Japanese brands fell to below average in the J D Power 2015 Initial Quality Study for the first time in 29 years.
Toyota Motor and Honda Motors shed 1.53% and 1.47% respectively.
T&D Holdings lost 2.55% while Dai-ichi Life Insurance shed 1.94%.
In Shanghai, Bank of Communications dropped 9.68%. China CITIC Bank fell 6.09% while China Construction Bank and Bank of China lost 4.29% and 4.24% respectively.
Realty player Shanghai Shimao lost 3.80% even after data showed that property prices in the mainland fell at a slower pace of 5.7% year-on-year in May. Rival Poly Real Estate shed 2.54%.
In Sydney, miner Fortescue Metals lost 4.05% while rival Rio Tinto shed 1.93%.
In Seoul, Samsung C&T and Cheil Industries lost 1.83% and 1.725% respectively amid the ambiguity surrounding their planned $8bn merger. On 17 June, the Samsung Group said it was confident it will beat US hedge fund Elliott Associates that has been opposing the proposed deal. Cheil is the de facto holding company of Samsung Group.
© Copyright IBTimes 2023. All rights reserved.