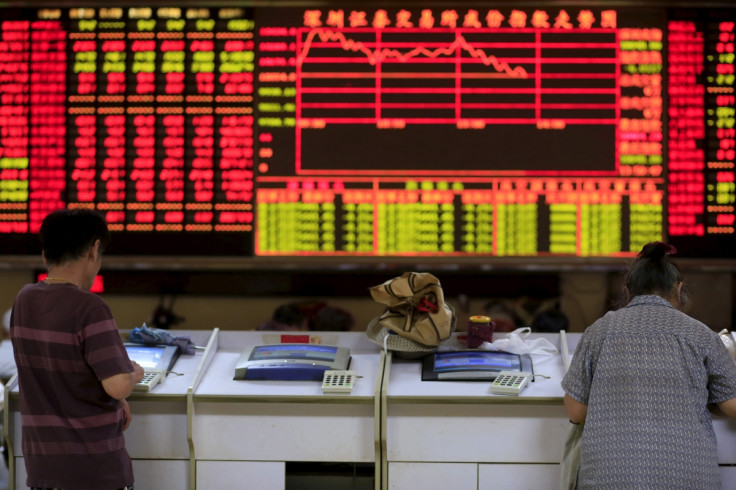 While Asian stock markets were tracing a mixed pattern on Wednesday 27 January, China's Shanghai Composite was in the red, despite a positive close on the Wall Street and FTSE overnight, which got a boost from a rebound in oil prices. The decline in the Chinese index follows Apple forecasting its first revenue drop in 13 years.
Apple also admitted that it had started feeling the impact of the economic softness in its critical Chinese market as it warned that iPhone sales are set to fall. Mark Matthews, managing director at Bank Julius Baer & Co in Singapore, said: "There are concerns Apple is reaching the limits of iPhone growth and China won't make up for a slowdown in the rest of the world."
Adding to worries over the China slowdown and depreciation of the yuan was data on China's industrial profits for December 2015 showing a 4.7% drop on-year.
Angus Nicholson, market analyst at IG, warned of further downsides. "Chinese markets look like they will continue to sell off until their last day of trading before Chinese New Year on February 5."
The rest of the Asian indices as on 27 January (at 5.52am GMT) were as follows: China's Shanghai Composite Index was down 2.29% at 2,686.81; Hong Kong's Hang Seng was up 1.12% at 19,071.64; Australia's S&P/ASX 200 was down 1.20% at 4,946.40; South Korea's KOSPI was up 1.01% at 1,890.56; India's CNX Nifty was marginally higher by 0.04% at 7,439.20, and Japan's Nikkei 225 was up 2.99% at 17,207.96.
Overnight, the Dow Jones Industrial Average closed 1.78% higher at 16,167.23, while the FTSE 100 closed up 0.59% higher at 5,911.46 on 26 January.
Oil prices which were under pressure after international sanctions against Iran ended continued to trade lower on Wednesday (27 January). While WTI crude oil was trading lower by 1.18% at $31.08 (£21.7, €28.6) a barrel, Brent crude was down 0.5% at $31.64 a barrel at 5:58am GMT. Adding to the fears of a further decline in oil prices was a recent slash in oil price forecasts for 2016 by both the World Bank and Credit Suisse.