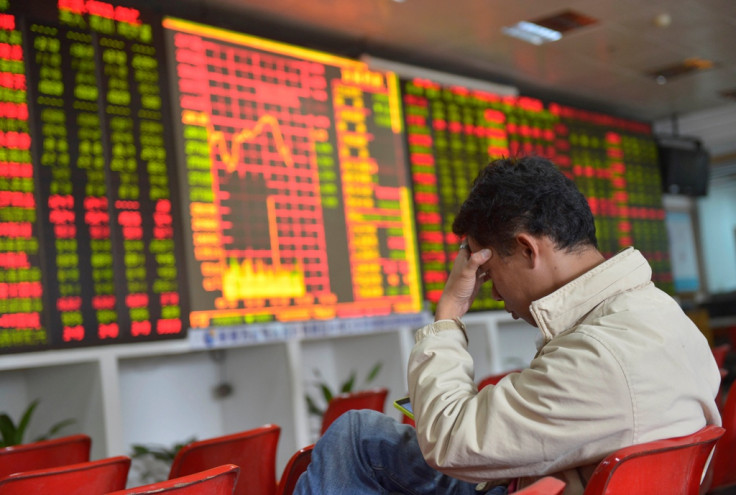 Asian stock markets slumped on 9 December, following a downbeat handover from Wall Street, after oil prices extended their losses on oversupply fears.
Shanghai equities logged their biggest one-day percentage fall in five years, dragged down by a sell-off in financial and realty stocks.
Analysts attributed that sell-off to profit-taking, to expectations that China's 2015 GDP target will be lowered to 7%, and to liquidity fears post the 8 December crackdown on the nation's corporate bond market.
The Shanghai Composite finished 5.43%, or 163.99 points, lower at 2,856.27
Hong Kong's Hang Seng finished 2.34%, or 561.84 points, lower at 23,485.83.
Australia's S&P/ASX finished 1.68%, or 90 points, lower at 5,282.70.
The Japanese Nikkei finished 0.68%, or 122.26 points, lower at 17,813.38.
South Korea's Kospi finished 0.40%, or 8 points, lower at 1,970.95.
And India's S&P BSE Sensex was trading 1.13%, or 318.86 points, lower at 27,800.54.
Company Stock Movements
In Shanghai, banks were the biggest losers. Agricultural Bank of China, Bank of China, Bank of Communications and ICBC tanked over 9% each.
In Sydney, energy producers Santos and Oil Search fell 7% each while Origin Energy lost about 5%.
Iron ore miners BHP Billiton and Fortescue Metals lost 4% each.
In Japan, Sony lost 4% following 8 December's hack attack on its PlayStation store.
In Seoul, shipbuilders Hyundai Mipo Dockyard lost 5% while Daweoo Shipbuilding was down 4%.
Oil Prices
Brent crude oil, the global benchmark, dropped to a five-year low on 9 December, falling below $66 a barrel on worries about a growing global supply glut.
Daniel Ang of Phillip Futures said in a note to clients that the Brent February contract could drop to $60 a barrel.
Ang said: "Although talks of oil reaching its bottom are more rampant, we fail to see a reversal coming without stronger fundamentals.
ANZ said in a note: "Short term sentiment is to remain weak for crude oil, given the oversupply expected in 2015."
Prices are likely to remain around $65 a barrel for the next six to seven months, the chief of Kuwait's national oil company said on 8 December.
China Picture
In China, the nation's official bond clearing house unexpectedly cracked down on the corporate bond market on 8 December, excluding about 500bn yuan ($81bn, €65bn, £51bn) worth of corporate bonds from being used for bond repurchase agreements, reports said.
Meanwhile, China's state-run think-tanks, which are known to influence the decision-making process, were planning to recommend a reduction of the official GDP growth target for 2015 to 7%, down from 7.5% this year, Reuters reported earlier.