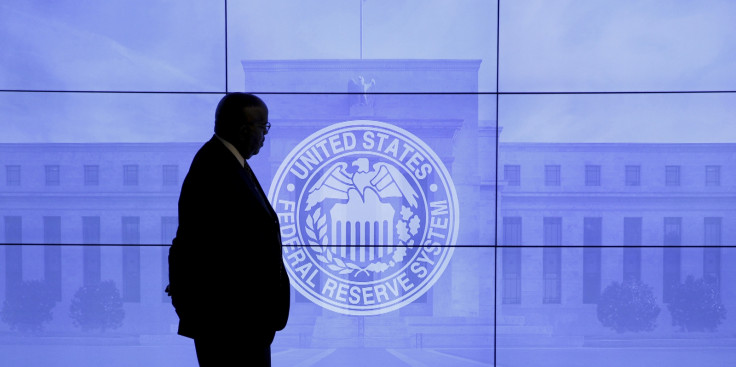 While Asian stock market indices were trading mixed on Friday (16 December), the Shanghai Composite was down 0.04% at 3,116.39 as of 5.12am GMT following positive Wall Street close overnight even as investors were still digesting the latest decision by the US Federal Reserve.
On Wednesday, the US central bank raised its benchmark interest rate by 25 basis points to between 0.50% and 0.75%, the second rate increase in a decade. While this was expected, what surprised investors was the Fed signalling a faster pace of rate increases in 2017. It said there could be three rate increases next year, up from the two projected in September.
"World markets continue to adjust to an outlook for higher US interest rates and increased inflation risk boosted by major US tax cuts," Ric Spooner, chief market analyst at CMC Markets, said.
Kathy Lien, MD of FX strategy at BK Asset Management, said an increase in US interest rates would have a negative effect on emerging markets. "Emerging market countries have been hit the hardest by capital leaving in search of higher yields and return along with the growing cost of paying back dollar denominated debt," she was quoted as saying by Reuters.
Meanwhile, in Asia, Chinese policymakers are trying hard to curb capital outflows and spending the foreign exchange reserve to support the yuan, after the Fed's decision to raise rates. The People Bank of China set its currency's mid-point fix at 6.9508, marking the Chinese yuan's lowest point against the dollar since May 2008, according to CNBC. This seemed to have had a negative impact on the region's stock markets.
Indices in the region were trading as follows at 5.23am GMT:
| | | | | |
| --- | --- | --- | --- | --- |
| Country | Index | Price | Up/Down | %Change |
| Hong Kong | Hang Seng Index | 22,051.84 | Down | 0.03% |
| Japan | Nikkei 225 | 19,411.36 | Up | 0.71% |
| South Korea | KOSPI | 2,041.90 | Up | 0.26% |
| India | BSE | 26,482.96 | Down | 0.14% |
| Australia | S&P/ASX 200 | 5,532.90 | Down | 0.10% |
On 15 December, the FTSE 100 closed 0.72% higher at 6,999.01, while the S&P 500 Index closed 0.39% higher at 2,262.03.
Among commodities, oil prices were trading higher amid news that Kuwait would cut output more than expected as part of a coordinated effort to offset negative pressures from a bullish dollar.
CMC Markets' Spooner said: "Oil, on the other hand, is holding up relatively well. Next year's production cuts are likely to see the market supported with bargain hunters active in quality energy stocks on minor dips."
As of 12:15am EST, WTI crude oil was trading higher by 0.63% at $51.22 (£41.23) a barrel, while Brent crude was trading 0.50% higher at $54.29 a barrel.