Asian markets slide as Fed raises its benchmark interest rate
The Fed move marks the first rate increase in 2016 and the second in a decade.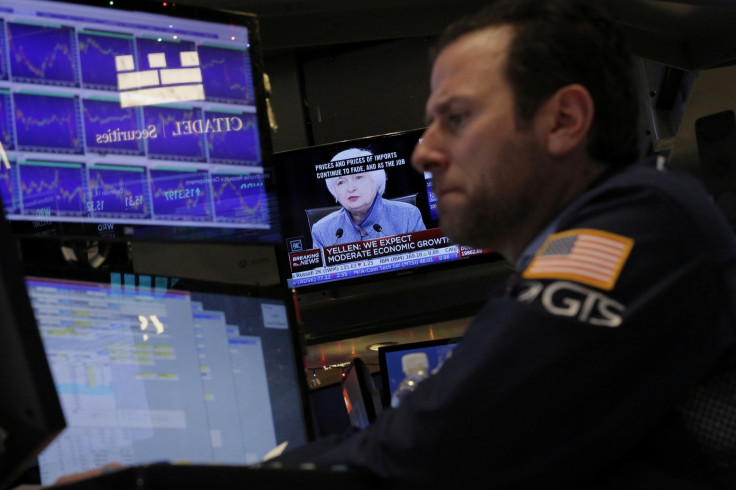 Asian stock market indices were trading lower on Thursday (15 December), with the Shanghai Composite down 0.29% at 3,131.31 as of 3:38 am GMT following the US Federal Reserve announcing its first interest rate increase this year.
The US central bank raised its benchmark interest rate by 25 basis points to between 0.50% and 0.75%, the second rate increase in a decade.
Apart from this, the Fed signalled a faster pace of rate increases in 2017. It said that there could be three rate increases next year amid improving economic conditions.
At a news conference following the Fed decision, the central bank's chairwoman Janet Yellen said Donald Trump winning the 8 November US elections had put the Fed under a "cloud of uncertainty". She added that even though Trump would take office a month from now, some policymakers had already shifted their opinion of what's to come.
"All the (Federal Open Market Committee) participants recognise that there is considerable uncertainty about how economic policies may change and what effect they may have on the economy," Yellen was quoted as saying by Reuters.
Analysts at Moody's Investors Service said firmer growth in the US economy could lead to a positive impact on the emerging markets. They, however, added that Fed's tightening would have its negatives.
"Emerging markets exporters will benefit if US growth translates into higher import demand. However, a resurgence of heightened cross-border capital flow volatility in response to the Fed's tightening could have negative spillovers for those with large external funding needs, high leverage, macroeconomic imbalances, or uncertainties around politics and policies," the analysts were quoted as saying by CNBC.
Indices in the region were trading as follows at 4.19am GMT:
| | | | | |
| --- | --- | --- | --- | --- |
| Country | Index | Price | Up/Down | %Change |
| Hong Kong | Hang Seng Index | 22,076.38 | Down | 1.69% |
| Japan | Nikkei 225 | 19,199.63 | Down | 0.28% |
| South Korea | KOSPI | 2,034.75 | Down | 0.10% |
| India | BSE | 26,673.13 | Up | 0.26% |
| Australia | S&P/ASX 200 | 5,546.10 | Down | 0.69% |
On 14 December, the FTSE 100 closed 0.28% lower at 6,949.19, while the S&P 500 Index closed 0.81% lower at 2,253.28.
Among commodities, oil prices were trading mixed. As of 11:13pm EST, WTI crude oil was trading lower by 0.08% at $51 (£40.65) a barrel, while Brent crude was trading 0.19% higher at $54.02 a barrel.
© Copyright IBTimes 2023. All rights reserved.