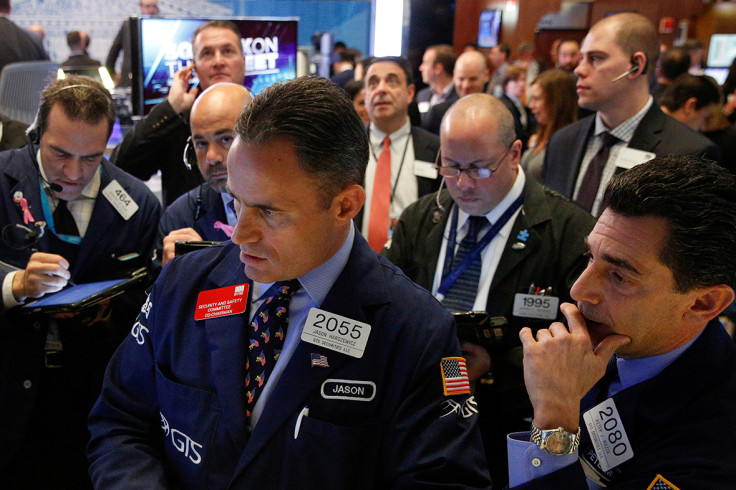 Most stock markets across Asia were in positive territory on 11 November as investors took cues from overnight gains on Wall Street.
Tokyo's benchmark Nikkei share average was up by 0.2% at 17,375.54 points in the afternoon session after official data showed Japan's producer price index fell 0.1% from the previous month in October.
Investor sentiment in the US bounced back from the initial shock of Donald Trump's election victory to rally on 10 November, with the Dow Jones industrial average closing at an all-time record high of 18,807.88 points.
The S&P 500 index rose 0.2% but the tech-heavy Nasdaq index retreated 0.8%.
Analysts said the surge in the Dow Jones was driven by hopes that Trump will relax financial regulations and boost infrastructure spending when he takes over the presidency in January.
"Donald Trump's victory in the US presidential election is likely to herald a massive surge in infrastructure spending," trading firm IG said in a note.
"We are going to see a return to fiscal policy – governments boosting spending in targeted areas like infrastructure to boost the economy and create jobs.
"The debt problem, which can only get worse with big fiscal programmes, is for another day now it seems."
Rest of Asia
Mainland China's Shanghai Composite share average advanced 0.8% to 3,195.92 points, despite fears that Trump's victory will negatively impact trade and economic relations between the US and China.
In Hong Kong, the Hang Seng index retreated 1% to 22,621.96.
Elsewhere, South Korea's central bank kept its key rate unchanged at a record low of 1.25% as a political scandal involving President Park Geun-hye rumbles on.
Thousands of South Koreans protested against Park last weekend to demand that she resign over corruption allegations.
"If Trump's campaign promises are turned into policy they will hurt trade," Bank of Korea Governor Lee Ju-yeol was quoted as saying by Reuters.
In Sydney, the S&P/ASX 200 benchmark index rose 0.8% to 5,370.70 points.