The supply of new homes in the UK market continued to dwindle in October, prompting house prices to rise at the fastest pace in six months, according to a fresh survey.
Demand for new homes rose for the second consecutive month, while there was a modest increase in sales, the Royal Institution of Chartered Surveyors (Rics) said.
Some 23% more chartered surveyors reported higher house prices in October – the most since April – up from a net balance of 18% in the previous month.
Prices in London continued to fall, however, with 16% more respondents reporting a fall rather than a rise.
Sales expectations over the next 12 months worsened, with a net balance of 18% of respondents forecasting a rise in transactions, down from 35% in the previous month.
Despite this, Rics said that the slowing UK housing market was showing tentative signs of recovery.
"The October Rics residential market survey shows new buyer enquiries increase modestly for the second consecutive month while new instructions remained broadly flat at the headline level," the report said.
"Near term price expectations increased slightly but still point to very limited growth over the months to come."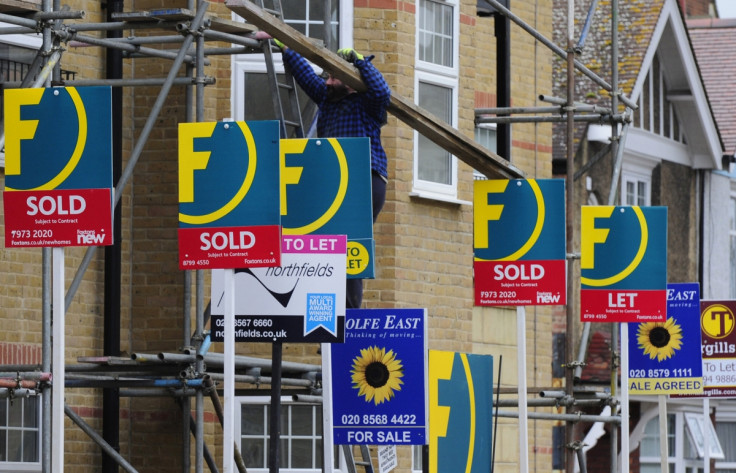 Some 10% more surveyors reported an increase in buyer enquiries in October, with respondents in Northern Ireland reporting the strongest growth.
Agreed sales were slightly up, with 5% more respondents reporting growth.
"The dire shortage of available housing across the UK is continuing to push prices upwards, regardless of the uncertainty linked to the ongoing discussions surrounding Brexit," Rics chief economist Simon Rubinsohn was quoted as saying by Reuters.
Data released by the Office for National Statistics on 27 October showed that the UK economy expanded 0.5% between July and September, beating analyst expectations for 0.3% growth.
Consumers' pockets are expected to take a hit over the coming months, with analysts forecasting the weak pound to push inflation higher next year.